A furious judge and 'damning' testimonies: A firsthand account of the SBF trial
Week 3: Inside the FTX trial courtroom with Blockworks reporter Casey Wagner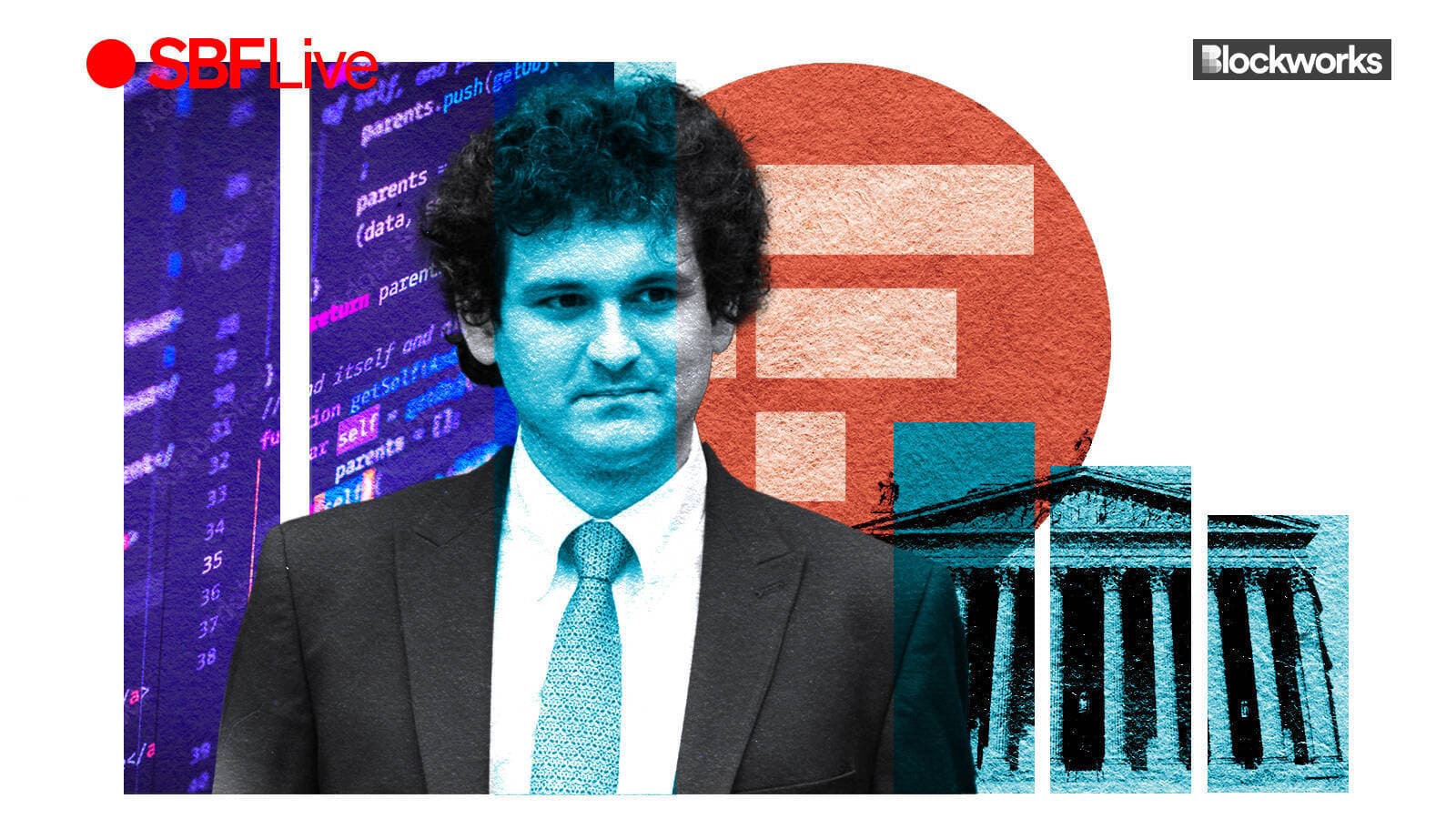 It looks like the prosecution is almost done presenting its case in Bankman-Fried's criminal trial, Blockworks reporter Casey Wagner says.
A few days break in court proceedings could be good news for the defense, she says, giving them extra time to prepare their arguments. "The government's expected to rest next Thursday morning and the defense will start that afternoon," she explains. 
On the Empire podcast (Spotify/Apple), Wagner says that "anecdotally," it appears likely to her that Bankman-Fried will take the stand in his defense. "Personally I hope he does," she says. "I think it would be great to watch, but we'll have to see."
Judge Kaplan not happy
Wagner notes that the judge was "really upset" about a couple witnesses the prosecution had called, saying the testimonies were massive wastes of time and resources. 
One of the witnesses, the former director of policy at FTX, joined the company in April 2022 and left in November 2022. "She wasn't there for the parts where FTX was drafting their policy statements."
"So she couldn't speak to it." Wagner says the judge felt prosecutors were using the witness as a "mannequin" to show clips of Bankman-Fried's testimonies. 
A prosecution witness from Washington DC who worked for Google was on the stand for no more than half an hour, Wagner says. "In court time," she says, "that's incredibly short."
Read more: Former FTX lawyer 'shocked' by missing $7B: SBF trial live updates
"They flew him in from Texas and Kaplan was like, again, it's a massive waste of resources. You know, these are public funds being used to fund the prosecution's case. And this witness truly added nothing."
"As someone that's been in the courtroom, I think that they've made their point several days ago," she says. "But, when you get into this burden of proof, they have to have the jury believe — beyond a reasonable doubt — that Sam committed these crimes."
Caroline Ellison breaking down
Star witness Caroline Ellison, facing 110 years in prison for fraud and conspiracy, "got very emotional" at times during her testimony, Wagner says. "When she walked off of the stand out of the courtroom," Wagner says, "she was breaking down."
"It seemed like it was just relief that she was done."
Wagner explains that it was in Ellison's best interest to be forthcoming with the prosecution, as her cooperation could potentially result in her receiving a lighter sentence. "The defense was trying to really hammer on that point that she's speaking, in a way, to help [herself]."
Wagner says that Ellison admitted to knowing "early on" about the exchange using customer funds. "She said that it really stressed her out. She said that she knew it was wrong, but she continued doing it."  
Ellison also admitted to creating falsified financial statements for investors — importantly, at Bankman-Fried's direction, Wagner explains. "She very knowingly did commit fraud and she was very clear about that. It was damning, for sure." 
A small win for the defense
Wagner says that the defense did a better job of countering the story of former FTX co-lead engineer Nishad Singh, another key witness who agreed to cooperate with the prosecution. 
"He kept speaking about wanting to make money and to do it in an ethical way and to spread the money in an ethical way — and that what FTX and Alameda were doing was really at odds with his personal beliefs."
"But as the defense pointed out, he still did it," she says, adding that Singh also took a personal loan from Alameda to buy a multi-million dollar home — "and this was after he knew that they were missing all of this money."
"So that was a small win," Wagner says. "The defense hasn't had many." 
SBF the ringleader
All of the stories are intended to corroborate the prosecution's narrative, Wagner says, that Bankman-Fried was the "ringleader."
Wagner says that because Bankman-Fried is facing charges of conspiracy, the prosecution needs to prove to the jury that he conspired with at least one other person. "If it was only him," she says, "conspiracy counts wouldn't stick."
Wagner notes that a few jurors have been asleep throughout much of the trial. "The judge hasn't said anything about it, which is strange." 
"I can only assume that the members of the jury that are asleep, the defense is fine with it because they think that these jurors would probably find Sam guilty anyway."
"The jury's bored," she says. "There's a lot of spreadsheets. They've had several expert witnesses that are just going through pages and pages of cell phone documents and financial statements and bank statements. I mean, I'm bored."
---
Don't miss the next big story – join our free daily newsletter.