US SEC Set to Crack Down on Stablecoins in New Report
Bloomberg reported that the US Treasury Department and other government agencies are expected to publish a report this week explaining the SEC's authority over stablecoins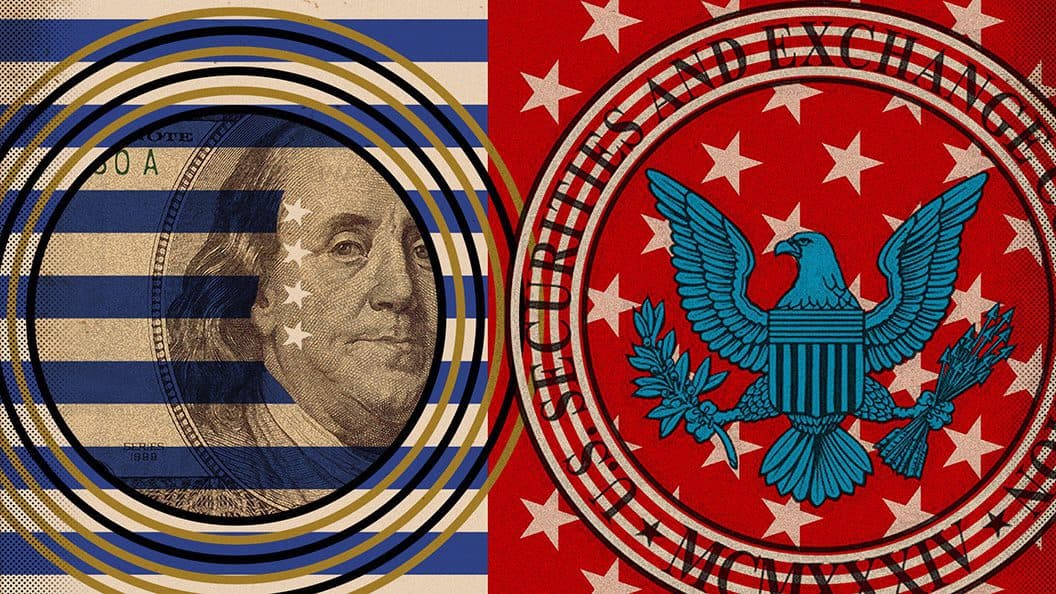 Blockworks exclusive art by Axel Rangel
key takeaways
SEC Chairman Gary Gensler has been warning about impending crypto restrictions, especially stablecoins which he called "poker chips," during a Washington Post virtual event
Federal Reserve Chairman Jerome Powell has said that stablecoins pose a threat and exist within an "underdeveloped regulatory framework"
On the heels of revelations that the US Securities and Exchange Commission (SEC) served Terra founder Do Kwon at an event in New York City in September, the commission is set to crack down on the $134.5 billion stablecoin market, according to Bloomberg.
Citing unnamed sources, Bloomberg reported that the US Treasury Department and other government agencies are expected to publish a report this week explaining the SEC's authority over stablecoins and urging Congress to pass bills that regulate certain coins similarly to bank deposits.
The SEC, Commodity Futures Trading Commission and the Treasury Department did not respond to immediate requests for comment by Blockworks.
SEC Chairman Gary Gensler has been warning about impending crypto restrictions, especially stablecoins which he called "poker chips," during a Washington Post virtual event, Blockworks previously reported. Gensler also said he thinks digital assets have potential, but they are not immune to regulatory oversight.
Separately, in July, Federal Reserve Chairman Jerome Powell has said that stablecoins pose a threat and exist within an "underdeveloped regulatory framework." Committee members also remarked that these "new financial arrangements" lack structural maturity. 
Powell has noted in the past that an establishment of a central bank-backed digital currency would make the market less reliant upon stablecoins, Blockworks reported. However, crypto enthusiasts have questioned whether a CBDC would work and whether it would function differently than the current fiat currency and system in place. 
The report expected to come out this week could reinforce the comments made previously by US elected officials and continue to pave the way for new regulatory standards for stablecoins. "The report will also reaffirm that the Commodity Futures Trading Commission has a role in overseeing stablecoins," Bloomberg reported.