Australia Gets First Unlisted Crypto Fund Safeguarded by Gemini
According to the fund manager it is the first instance Australia has witnessed its first unlisted retail bitcoin, ether and filecoin funds.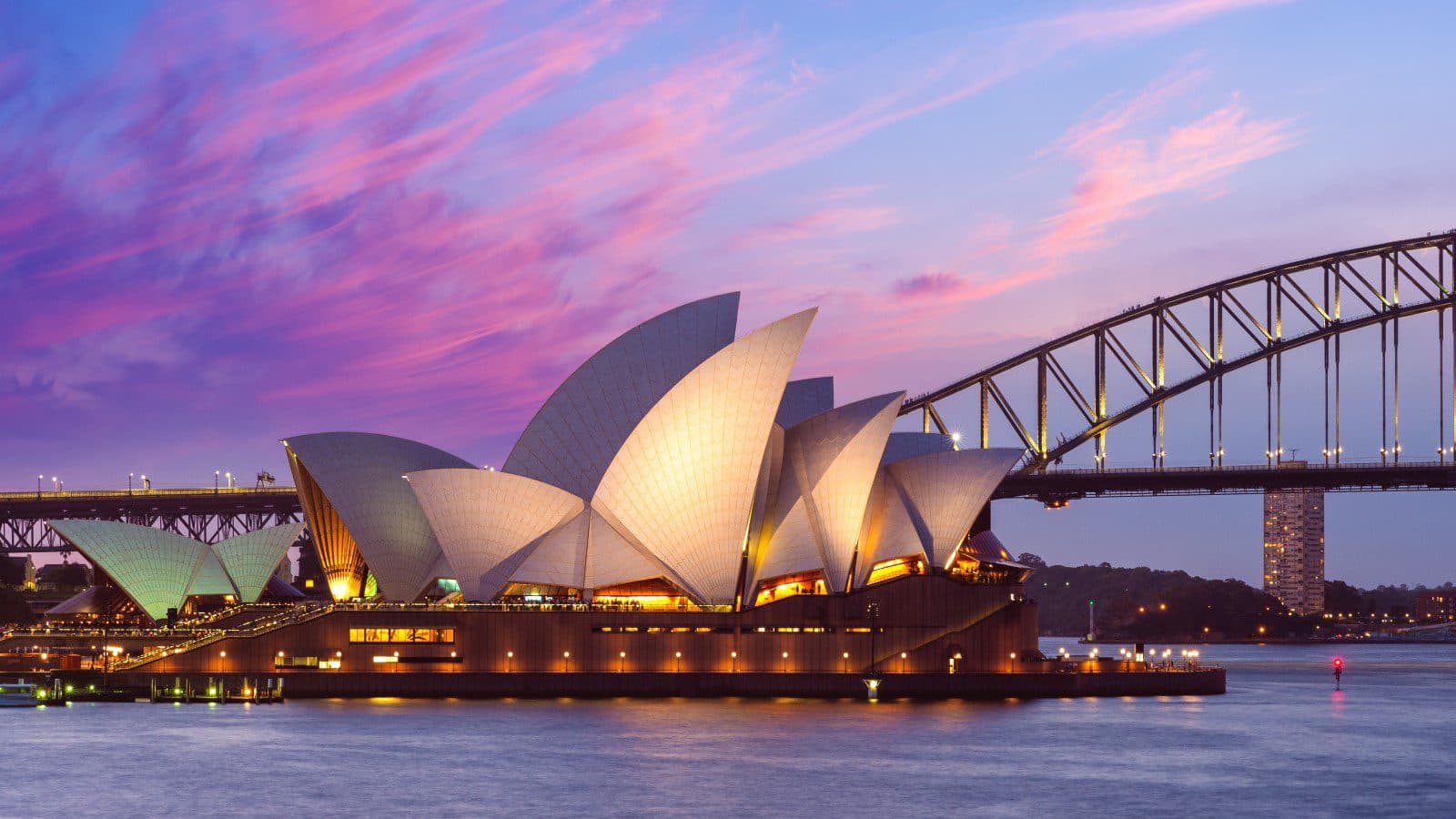 Sydney, Australia. Credit: Shutterstock
key takeaways
Gemini will act as the custodian of the three "long-only" funds which will pour money into ether, bitcoin and filecoin
Holon's filecoin fund is the first ASIC registered retail managed investment scheme for digital assets outside of BTC and ETH
Digital asset venture capital firm and fund manager Holon said Thursday it has become the first unlisted retail bitcoin (BTC), ether (ETH) and filecoin (FIL) funds following a partnership with the Gemini exchange.
The funds will utilize a traditional investment vehicle known locally as a retail managed investment scheme and invest directly into BTC, ETH and FIL, according to a statement. Managed investment schemes involve multiple investors contributing to receive a share of interest and are typically run by a fund manager.
The country's securities regulator, the Australian Securities and Investments Comission, oversees company and financial services as well as funds such as Holon's in order to enforce law and protect consumers.
Australia is fast becoming a hub of regulated crypto investment schemes. Earlier this year, the country witnessed the launch of its first spot bitcoin and ether ETFs — the 21Shares Bitcoin ETF (EBTC) and the ETFS 21Shares Ethereum ETF (EETH).
While trading activity through those investment vehicles has been slow out the gate, Australia's approach leads the way in terms of the possibility of regulated funds involving crypto. The US, by comparison, still lags behind in an approval of a spot ETF, though it has approved a futures-based crypto ETF.
The funds — which are to feature a $5,000 minimum (or $2,000 with a $200 per month savings plan) — will provide daily unit pricing, daily redemption and same-day cash settlement and asset purchase, per the statement.
The funds are long-only, with no gearing and no trading, Holon said.
While bitcoin and ether are well-established cryptos, novices are less likely to be familiar with Filecoin's native token FIL. The fund manager has dubbed Filcoin as the "future of data storage," which allows users building atop its infrastructure to disassociate themselves from a "handful of companies" entrusted with the world's data.
Its complementary protocol IPFS has seen adoption in DeFi and Web3, but use of IPFS does not require Filecoin.
Gemini providing custody
The Holon Filecoin Fund is the first ASIC registered retail managed investment scheme for digital assets outside of BTC and ETH, Holon said.
Holon is hoping to ride the coattails of previous fund managers' success and will leverage Gemini, via a partnership, to provide custody solutions for all three funds. Under New York's banking laws, Gemini is recognized as a fiduciary and qualified custodian.
"Our partnership with Holon is a great example of Gemini's commitment to increasing the accessibility of crypto across the globe," said Alex Philips, senior principal of Business Development Asia Pacific at Gemini. "As interest in cryptocurrencies surge, we will continue to build strategic partnerships that enable investors to safely engage with the digital economy through Gemini's institutional grade custody."
---
Don't miss the next big story – join our free daily newsletter.