Bitcoin Rally Lends Strength to ETH, SOL and LUNA: Markets Wrap
Bitcoin lends strength to ethereum and major alts, Ethereum has grown considerably since the last time it visited $4,000, SOL and LUNA pop.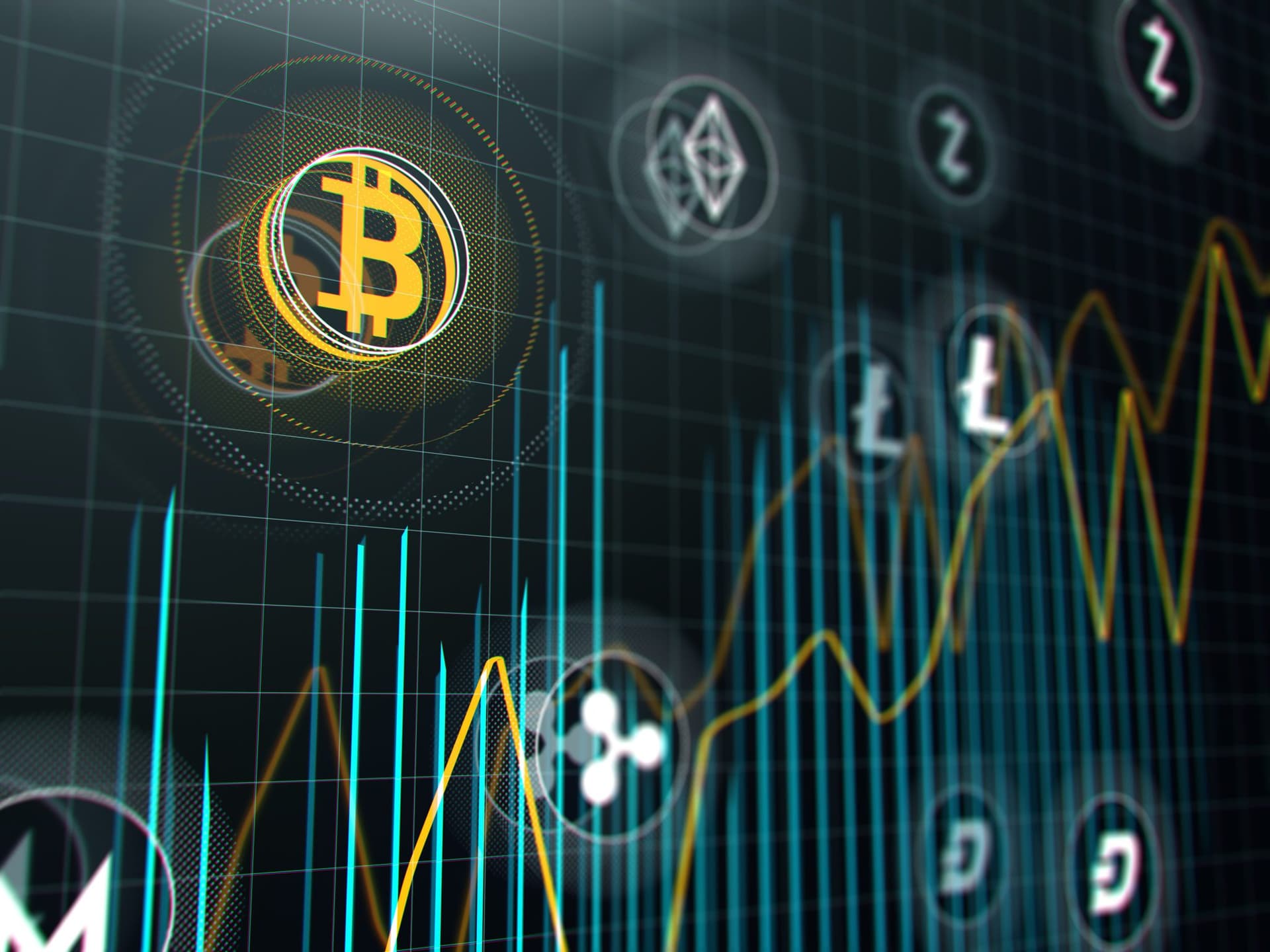 key takeaways
Bitcoin breaks all-time highs, near term caution could be warranted
ETH, SOL and LUNA outperform the market
Bitcoin surpassed all-time highs set in April of 2021, trading just below $67,000 at the intraday high.
There are numerous indicators pointing towards a short-term pullback, but the long-trend remains intact.
Ethereum still hasn't broken all-time highs but looks like a completely different protocol since visiting $4,000 earlier this year.
LUNA and SOL notched solid gains.
NFTs appear to be under pressure due to investors rotating into BTC in fear of missing the Q4 rally.
Latest in Macro:
S&P 500: 4,536, +.37%
NASDAQ: 15,121, -.05%
Gold: $1,782, +.73%
WTI Crude Oil: $84.25, +1.55%
10-Year Treasury: 1.658%, +.024%
Latest in Crypto:
BTC: $65,972, +2.79%
ETH: $4,107, +7.79%
ETH/BTC: .0622, +3.01%
BTC.D: 47.03%, -.84%
Bitcoin: Near Term Caution Could be Warranted
Bitcoin smashed through previous all-time highs en route to the daily high of $66,999. While there is no cause for concern for long-term bitcoin HODLers, there are many signs of exuberance in the market among short-term speculators. The first area of support would be previous all-time highs just below $65,000.
Open interest weighted funding rates have shot up to levels not seen since the market top in April of 2021, hovering at .06.
High funding rates indicate that longs are paying the shorts in a big way to keep their positions open. If the price action reverses, a lot of those positions will be closed thus wiping out excessive leverage. This can be viewed as short-term bearish but is no threat to the longer-term trend: up.
The bybt crypto fear and greed index has climbed to 82 in a hurry after marking a reading of 20 just three weeks ago. The higher the number, the more greed that is seen in the market.
Longer-term trends
With all of that being said, the longer-term trend remains intact.
"While a new all-time high is always a good moment to pause and celebrate for the Bitcoin bulls, it is important to recognize that the second leg of this bull market is in reality only about to start," Mikkel Morch, executive director and risk management at ARK36 wrote to Blockworks.
Mikkel continued by saying, "More specifically, Bitcoin has been riding a wave of extremely positive fundamentals for the past few weeks and the on-chain data show a much stronger setup for an uptrend continuation than was the case for the April ATH. Notably, as much as 85% of all 18+ million bitcoin in circulation haven't moved in the past three months as long-term holders have been accumulating in expectation of strong BTC performance in Q4 and beyond."
Ethereum
ETH traded as high as $4,138 today, but a lot has happened in the Ethereum ecosystem since the last time it traded at these prices.
Scaling solutions such as Optimism and Arbitrum have launched, allowing users to settle transactions away from the Ethereum mainnet for reduced transaction fees.

Polygon (MATIC) has also seen a lot of usage since being launched.

Ethereum's total value locked (TVL) has risen from just under $120 billion in May of 2021 to $160 billion today.

It is worth noting that TVL is not at an all-time high when looking at TVL in terms of ETH.

NFT trade volume and the number of users on OpenSea has exploded vertical.
EIP-1559 went live, which reduces the inflation rate through a burning mechanism that destroys a percentage of transactions fees forever.

ETH issuance has reduced roughly 57% as a result of the upgrade, with nearly $2.4 billion of ETH burned.

The amount of ETH staked, or supply that has been made illiquid to help secure the network in exchange for a yield paid out in ETH, has nearly doubled since May.
The following charts illustrate a few of the points mentioned above:
SOL and LUNA Outperform
Solana (SOL) and Terra (LUNA) have performed well over the last 24 hours, as seen in the chart below.
LUNA's rally is likely sparked by the wormhole V2 upgrade and IBC integration which is set to go live within the coming hours. Both upgrades make Terra's stablecoin, UST, more composable with leading blockchains such as Binance Smart Chain, Polkadot, Ethereum, Solana and more. Due to the balancing mechanism to maintain the UST peg, as demand for UST goes up, so does the amount of LUNA that is burned thus increasing its price.
TVL on Solana is near all-time highs when denominated in SOL, with more than 77 million SOL locked in smart contracts. A breakdown of Solana's TVL can be seen below:
Non-Fungible Tokens (NFTs)
With money rotating back into BTC to catch the rally as well as ETH and SOL posting hefty gains, the NFT markets on top of Ethereum and Solana are experience heavy pressure.
Trading data from OpenSea and Solanalysis of some of the top Solana and Ethereum projects can be found in the photos below:
That is all for today, folks. Looking forward to catching tomorrow!
---
Are you a UK or EU reader that can't get enough investor-focused content on digital assets? Join us in London on November 15th and 16th for the Digital Asset Summit (DAS) London. Use code ARTICLE for £75 off your ticket. Buy it now.
---