Blockchain Association Executive Director Dishes on Crypto Regulation Roadmap
Kristin Smith discusses Biden's expected executive order on crypto, the organization's focuses and when a US spot bitcoin ETF could be approved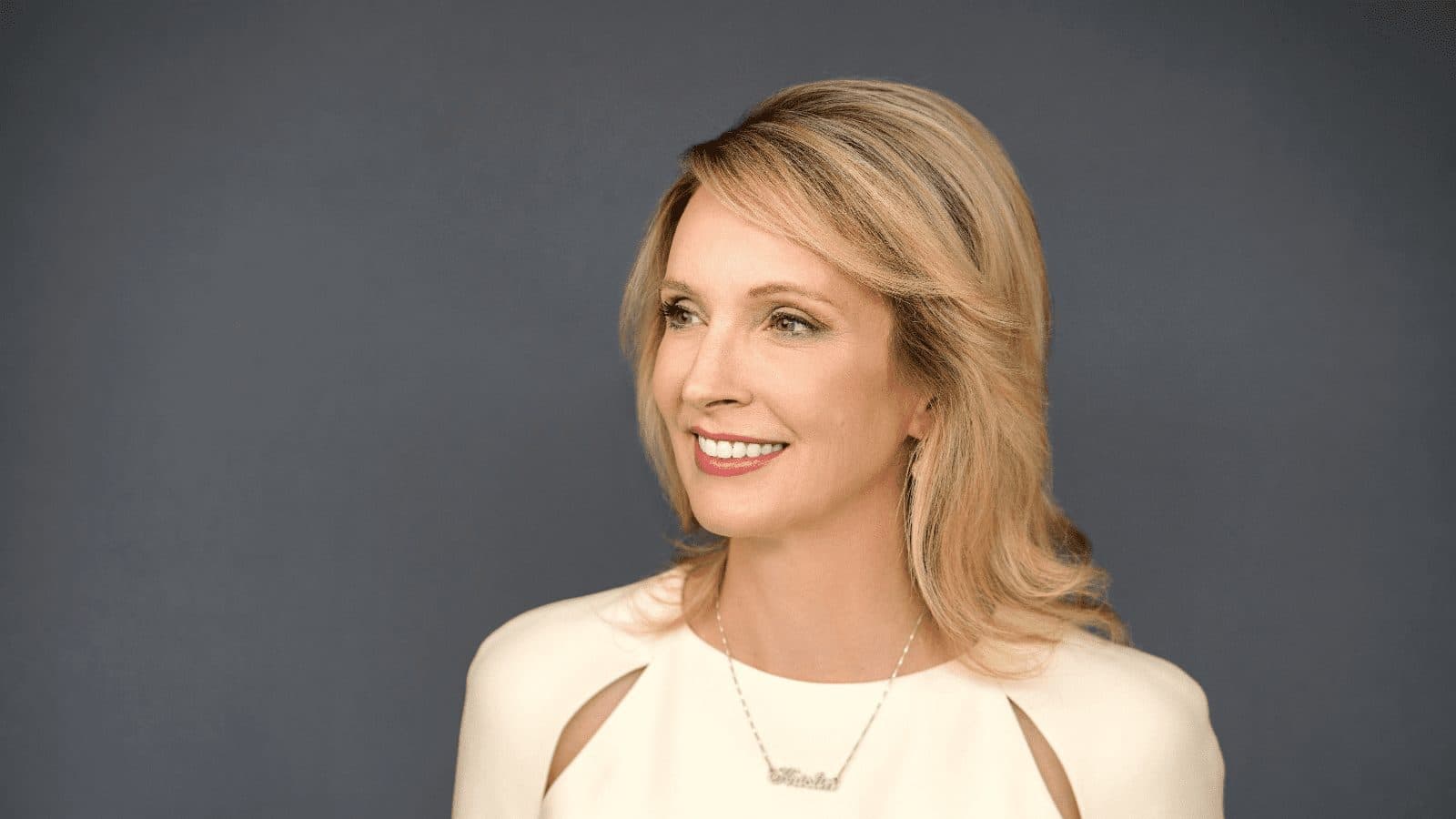 Blockchain Association Executive Director Kristin Smith | Source: Blockchain Association
key takeaways
The lobbyist is "optimistic" about the crypto executive order expected this week
The Blockchain Association, which educates lawmakers and regulators on crypto and blockchain technologies, hopes to further grow its lobbying forces
Blockchain Association Executive Director Kristin Smith expects a pending digital assets executive order from President Biden to set up a roadmap for federal agencies to cooperate on everything from taxation to securities regulations.
The prominent crypto lobbyist talked with Blockworks at ETHDenver to give her take on regulatory expectations this year. Founded in 2018, the association focuses on public policy crypto initiatives, including outreach to lawmakers.
Smith, a former Senate and House of Representatives staffer, is also an independent director at Anthony Scaramucci's SkyBridge Capital and on the Filecoin Foundation's board.
The executive order — which reportedly will include a strategy for assessing a central bank digital currency (CBDC) — could come this week, according to Yahoo Finance. What else it covers is up for debate.
"I'm sure there will be some mention of illicit finance," Smith said. "But I think that might be balanced with a more positive message that this is an important area and an important step forward in the evolution of networks."
Former presidential and New York City mayoral candidate Andrew Yang said at ETHDenver he's optimistic about the upcoming executive order. Yang announced last week a DAO to fund pro-Web3 lobbying.
"No one knows exactly what the approaches are going to be, what the regime is going to be, what the rules are going to be, even who the regulators are necessarily going to be," Yang said. "If you get clarity on those things…you can imagine the future of this just multiplying over and over again, because people will know what the rules of the road are." 
Check out more excerpts from Blockworks' Ben Strack's conversation with Smith below.
---
Strack: How have the focuses of the Blockchain Association changed over time?
Smith: When the Blockchain Association started three and a half years ago, we were pretty focused on the securities clarity issue at the time, and in 2018, it was coming off the [initial coin offering] craze of 2017 and there were a lot of concerns about the pre-sale of tokens at the time.
I think if you fast-forward to today, there are a lot of different ways now for tokens to be issued. There's still confusion about securities laws, but the issue has changed a little bit. Also on the securities front, there's questions around secondary market trading and what are the best practices there. 
Even further with DeFi being a major force today — I don't think that term existed in 2018 — just trying to figure out [how] those protocols might be regulated in the future.
The tax policy issues have gotten much more complicated. There's questions around staking and lending, which were less common activities in 2018. Reserve-backed stablecoins have become a thing.
Strack: What do you make of the recent Congressional hearings on crypto?
Smith: It's really getting better. I think that hearing from the Financial Services Committee back in December was really a great hearing — interestingly not just for crypto, but for all of tech.
It was really thoughtful. There were really well-informed questions, and I think the level of education has grown. 
​​We have a lot of inbound [requests] from individual offices on [Capitol Hill], from regulators, from federal agencies, from groups of congressmen that want to learn, and are asking for us to come in and tell them about Web3 or come in and tell them about NFTs. It's a lot different than when we were sort of begging for anyone to take a meeting with us. 
Strack: How has participation from the broader crypto community evolved?
Smith: The Blockchain Association represents the industry perspective, but this space is so much more than a traditional industry. It's a whole ecosystem of creators and users and developers, and there needs to be a way for those people to participate in the process.
I think that given the communicative nature of the industry — and all of our Twitter chats and Discord channels and everything else — we've done a pretty good job when we've needed to mobilizing people to weigh in with the Senate or FinCEN [Financial Crimes Enforcement Network] or whatever agency or body of Congress we need to reach. But I think we can take that to a higher level.
I think Andrew Yang's focus on the poverty alleviation of this is a really important piece of the conversation. I think that what [Messari Founder] Ryan Selkis is trying to do with the Digital Freedom Alliance and giving people information about candidates and finding ways for them to be involved is a great effort. 
Strack: What are some areas of crypto that might not be getting as much regulatory attention?
Smith: We need to have a serious conversation about the legal status of DAOs [decentralized autonomous organizations] and giving them legal liability. That's probably something that has to be done on the state-level.
I also think there's a really good conversation to be had around privacy — being able to not have to show your entire net worth and transaction history to someone who is sophisticated enough to trace it back to you. At the moment, that's not really at the forefront of lawmakers' minds — maybe some regulators' minds.
If you look at Congress, they're really into stablecoins, largely because I think they can understand what a stablecoin is, and it's kind of like banking, and so they sort of get that. And people are interested in the securities laws issues, particularly [SEC Chair] Gary Gensler.
Strack: A spot bitcoin ETF has not yet gained approval in the US. How do you feel about that?
Smith: We think the fact that they have approved a futures ETF but not a spot ETF is an [Administrative Procedure Act] violation, and so we think that they should move quickly. There have been members of Congress that have reached out to us that we've educated on the issue and want to learn more.
That's something that we're taking a serious look at, and our lawyers are taking a serious look at trying to figure out if there are other actions we could take to help move that along and be productive.
Strack: Do you believe a spot bitcoin ETF will be approved in the US anytime soon?
Smith: I don't see it happening. Based off what Gary Gensler has said, he wants to see regulation of the spot markets. But that is not an easy thing to do, because I don't believe that most of these tokens — at least the ones trading in the US — are securities. I think they're commodities, and there is no clear authority, outside of the [Commodity Futures Trading Commission]'s anti-fraud and anti-manipulation authority, for a spot market regulator.
So, that would take an act of Congress, and I think that's going to take a little bit of time before we see some momentum on that front.
I don't think that Gary Gensler is going to approve a spot ETF unless he's held to by the courts or something. I think it's going to be awhile.
---
Don't miss the next big story – join our free daily newsletter.
Follow Sam Bankman-Fried's trial with the latest news from the courtroom.