Circle's New Singapore Hub to Enhance USDC Use in Asia
Tether seems to be a regional favorite, but regulated Circle wants to change that.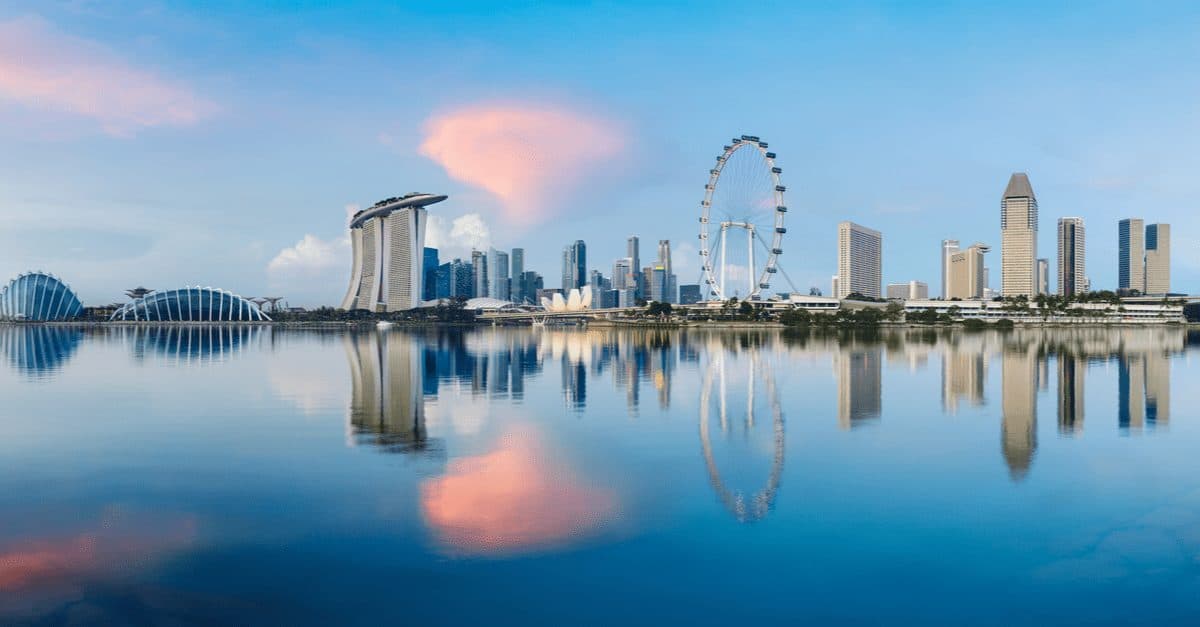 Singapore skyline. Source: Shutterstock
key takeaways
Circle announced today that its building out its Asia hub in Singapore, in conjunction with the Monetary Authority of Singapore
Circle began hiring across Asia earlier this year, as USDC gains marketshare against the dominant player, Tether
Circle, the issuer of the USDC stablecoin, announced today that it has begun the process of establishing a regional hub in Singapore, working with the Monetary Authority of Singapore to acquire the required licenses to set up shop. 
"You cannot build an always-on, global internet finance business without considering Singapore as a hub," said Dante Disparte, Circle's Chief Strategy Officer and Global Head of Policy.
In a press release, Circle said it is looking for partners to experiment in stablecoin innovations in the Singapore market as part of a Lighthouse Project, with MAS observing and guiding project design.
"MAS has always been at the forefront of fintech innovation," said Jeremy Allaire, Co-founder and CEO of Circle. "We are honored to work with MAS and look forward to collaborating with Singaporean businesses on our innovation initiatives."
Circle started hiring for the hub earlier this year, as Blockworks previously reported. Within Asia, Stablecoin usage is notably high, with unregulated Tether making up most of the volume. 
USDT vs USDC and the centralized stablecoin landscape
Recently, Aymeric Salley, the co-founder of StraitsX, which issues XSGD, a Singapore-dollar based stablecoin, forecast that in the future USD-issued stablecoins will eventually only represent 50% or less of the total stablecoin value in circulation. That being said, the market so far has strongly signalled support for USD-denominated stablecoins — or their proxies — given the US currency's liquidity.
According to Coingecko, USDT today has a total market cap of $74.7 billion, compared to $34.5 billion for USDC. Data analytics firm Nansen shows $4.8 billion of the USDT supply on the Binance exchange alone, while the balance of USDC on Binance is $3.2 billion. However, on decentralized exchanges, USDC has the edge, with $1.5 billion circulating within Curve Finance and $950 million on Uniswap, compared with $978 million and $425 million for USDT respectively.
Binance's native BUSD, which is administered by Paxos, is a distant third at $13.1 billion, however Nansen shows that nearly 98% of that supply is on Binance itself, where many digital assets trade against BUSD.
Macauley Peterson contributed reporting.
---
Get the day's top crypto news and insights delivered to your inbox every evening. Subscribe to Blockworks' free newsletter now.
---