MakerDAO Founder: Decentralized Currency Can Prevent Monetary Enslavement
First, Rune Christensen says, understand human nature, then build mechanisms around it, as he did with MakerDAO's Endgame update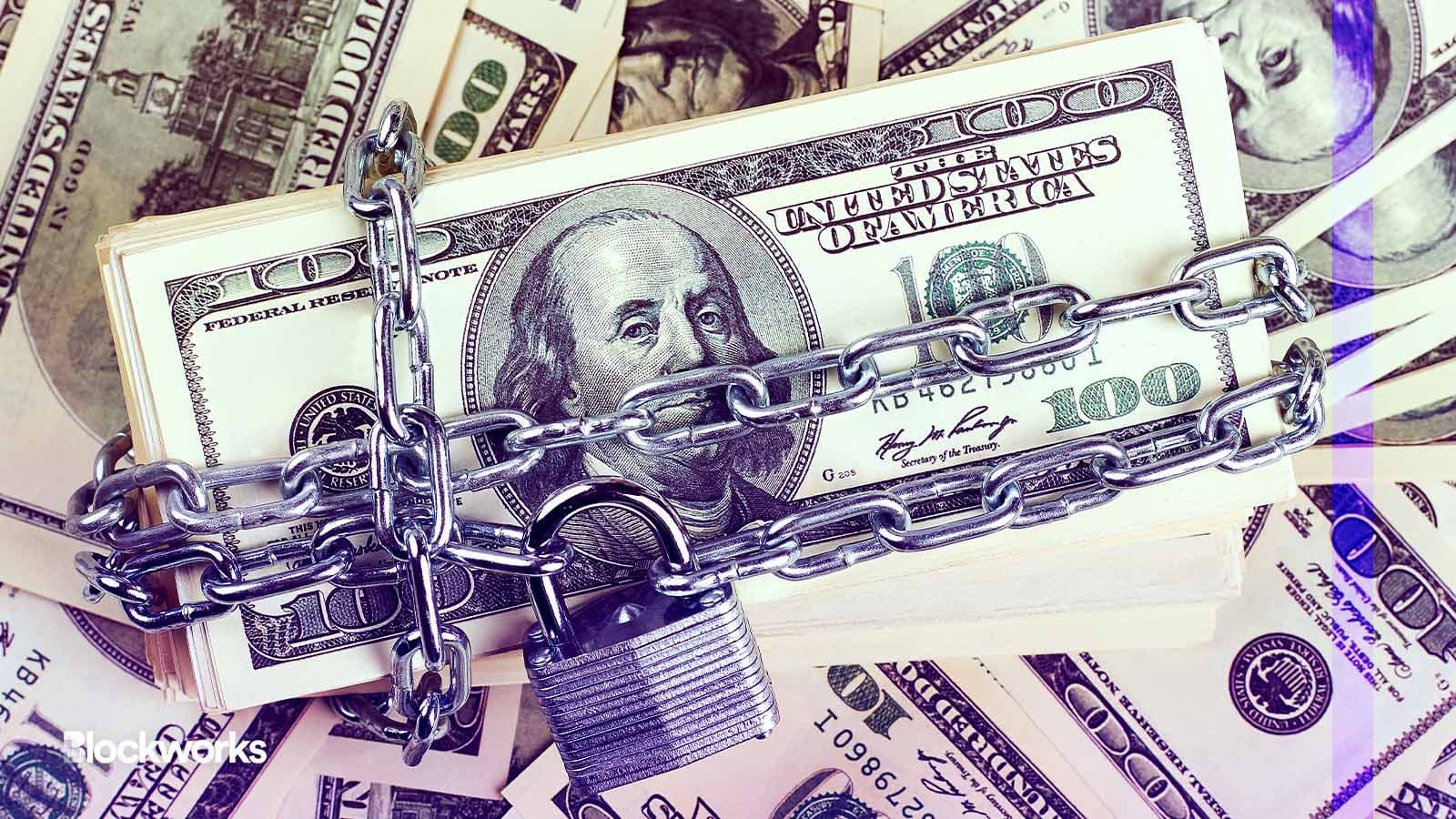 DenisProduction.com/Shutterstock modified by Blockworks
MakerDAO did not turn out the way founder Rune Christensen hoped it would. The rise of undesirable human behavior, he realized, was inevitable.
"It started to become clear to me that, as the money increases, the political forces become more intense."
"To find out that actually, it's a big, giant, political game is disappointing."
It's not exactly what one might consider a ringing endorsement for what was once considered a revolutionary governance system — a decentralized autonomous organization or DAO — particularly coming from MakerDAO's founder.
Christensen spoke to Blockworks in an interview on the Empire podcast about his disillusionment with DAOs before going on to explain how he plans to rejuvenate the MakerDAO platform in a series of upcoming phases.
A toxic crypto cocktail
MakerDAO — mostly known for its stablecoin DAI — started out as a "hyper-libertarian project" in 2015, Christensen says, but "at one point," he says, "I just wrote off DAOs entirely."
After crypto's bull market subsided, the connection in MakerDAO's structure between paying out money and getting actual results disappeared, Christensen says. "Increasingly, it was a question of politics — of who's getting paid, not so much what's getting paid for." 
Combining internet anonymity with speculation and "crypto craziness," he says, ended up creating an "insurmountable toxic cocktail."
Christensen says putting a bunch of people in a room with a high-stakes money game will inevitably devolve into "insufferable politics."
"And the only people who want to play it are the people trying to exploit it."
What's worse, the founder couldn't even leave without collapsing the system he had worked so hard to build. Voter apathy meant he was one of only a handful of major holders actively involved in making decisions. "I would lose everything, right?"
The Endgame update
The solution, according to Christensen, is to understand human nature and build mechanisms around it, as he has planned in MakerDAO's Endgame update. Like a democracy, DAOs can be messy, he says, but it's the "least bad approach."
The Endgame update, described on Christensen's post to the MakerDAO forum, uses AI tools to create a "governance equilibrium," enabling the "permissionless growth of SubDAOs" and "parallelized product development" in a "community-driven ecosystem."
The goal in the next few years for the Endgame project is to build "the most widely used stablecoin project" that is "anchored in an autonomous and vibrant DAO economy."
The "silver bullet," Christensen says, is rules, documentation and processes that ensure system resilience. "That's also how a country and a democracy works, right?"
The most powerful tool of slavery
Creating a successful alternative to centralized governance structures and currencies is critical, according to Christensen. "Centralized currency in the age of blockchains and artificial intelligence is the most powerful tool of slavery you can possibly imagine."
DAOs, decentralized currencies, open-source programs, artificial intelligence and blockchain are all tools that can't be ignored, he says. "We have to fight for the future of how society is fundamentally structured," he says, "and this is what's available to us."
"It's the most important and most interesting challenge possible."
The biggest risk to the system, Christensen says, can be generalized as an execution failure — that a resilient political dynamic in the form of a DAO turns out to be impossible. 
"And that may be some kind of law of nature, in which case, Endgame isn't going to work."
If that happens, Christensen says, "no other DAO's going to work, either."
---
Don't miss the next big story – join our free daily newsletter.