Instead of killing competitors, let's grow the crypto pie — Solana developer Ferrante
Solana's core network has seen "a ton of really incredible improvements" that will enable a "rebirth," Armani Ferrante says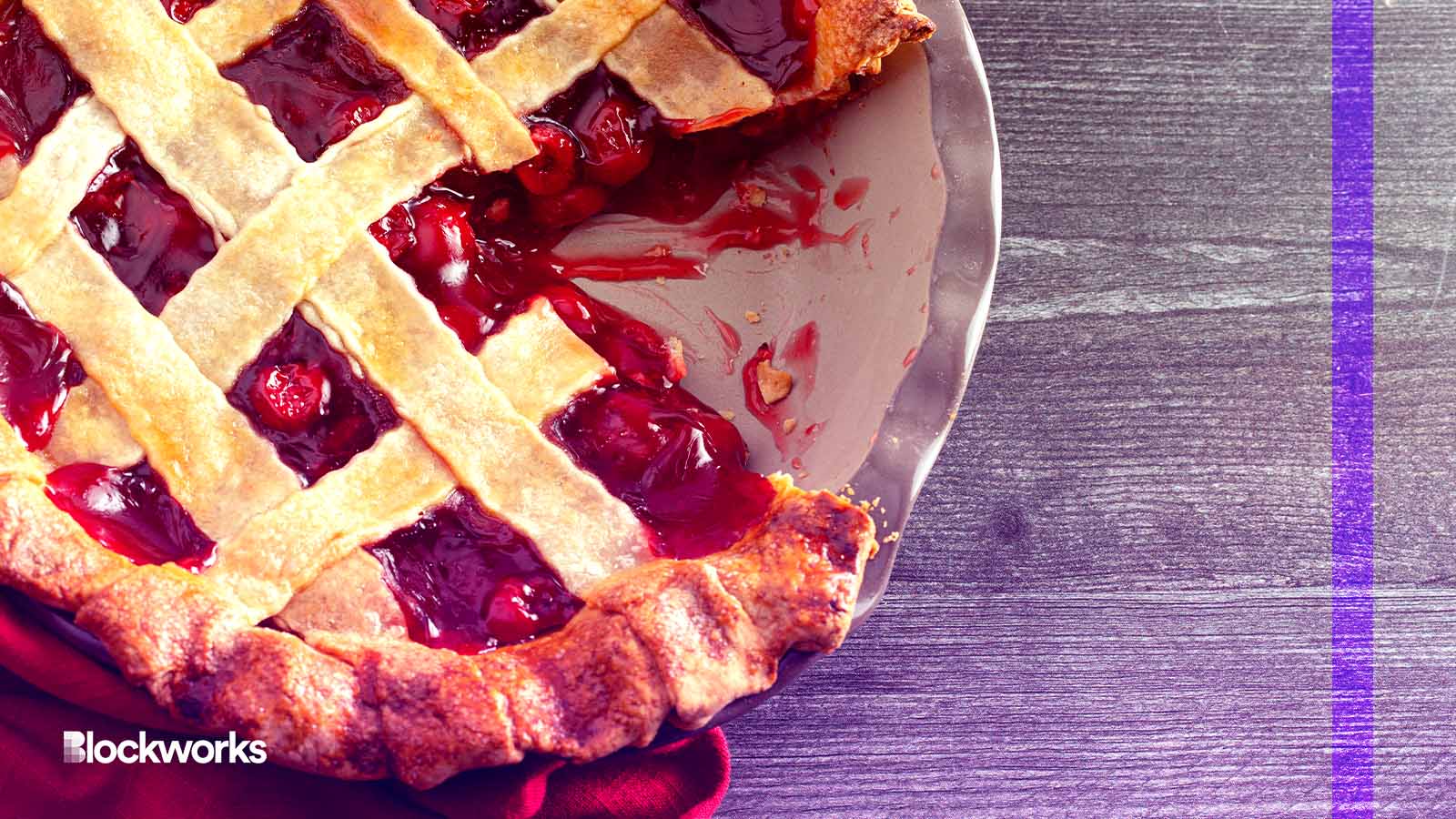 P Maxwell Photography/Shutterstock modified by Blockworks
"You don't choose product market fit. Product market fit chooses you," Armani Ferrante says. 
"That, very much, is what happened with NFTs" on Solana, says the developer, best known for his work on the Mad Lads NFT collection and the Backpack wallet. 
Now, the creator foresees the potential for growth in new product market fits for Solana.
Ferrante recently spoke to Blockworks on the Lightspeed podcast (Spotify/Apple) about his optimism in Solana's future and how its many innovations might surprise the skeptics.
Solana's core network has seen "a ton of really incredible improvements" that will enable a "rebirth," Ferrante says. 
"I'm optimistic," he says. "I would love to see a rebirth and resurgence in energy being put into it," he says.
Ferrante continues to find Solana compelling, he says, because of its "superpower" capabilities.
"I just have to have a smart contract and a Helio subscription. That's it. That's all I need. And I can build applications that transfer billions of dollars all around the world permissionlessly, verifiably. That is incredible."
It's easy to be dismissive
Ferrante recalls his own past dismissive reactions to new innovations in the industry, admitting that he initially scoffed at ideas that eventually proved to be highly successful.
"I saw it with NFTs," he says, where his initial thought was "I'm not getting involved with this. This is so dumb."
"It's very easy to have a knee-jerk reaction," Ferrante says, when first encountering new "toys" like automated market makers (AMMs) and NFTs.
"It's easy to write it off, but it turns out," he says, "a lot of these things that are imperfect at the time end up being really good ideas."
"I've seen it time and time again with ideas in crypto."
Solana's Backpack wallet
The Backpack wallet, which enables broader functionality with xNFTs that are capable of running built-in code, stands out as an example of Ferrante's approach to development. "You actually don't know what you're building until you just start building."
"We built Backpack as an excuse to start building stuff," he says. "It's not about where you start. It's about the million decisions and pivots that you make along the way to end up in a good spot."
Ferrante compares attempts to understand the capabilities of the Backpack wallet to difficulties consumers faced understanding the iPhone when it first launched. 
Steve Jobs described it as an "internet computing device," Ferrante says — a concept that was challenging for people to wrap their minds around at the time.
"An iPhone could do so much more than just call and text people," he says. "You have this rich developer ecosystem. You have an app store, you have browsers, you have the ability to access rich on-device capabilities."
"Any one of those things can describe an iPhone."
"It's all these different things, right?"
In the same way, a crypto wallet can be much more than just a token manager or a gating access device, he says. Reminiscent of Steve Jobs' description of the iPhone, Ferrante says a crypto wallet is a "blockchain computing device," acting as the central point of access to data and blockchains.
With Backpack, he says, the goal is to "get every protocol and every blockchain inside of a single user interface" with an "iPhone-esque approach." 
Ferrante says, "you can build an awesome, flagship consumer product and do it in a way that positions it more as a platform and as an open ecosystem that anybody can build on."
Comparing Solana's path to success against other blockchains like Ethereum and Cosmos, Ferrante cites Peter Thiel, quoting, "competition is for losers." 
"We should be focusing all of our energy not on trying to kill our competitors, but on growing the pie."
---
Don't miss the next big story – join our free daily newsletter.