Neopets won't be a metaverse filled with Solana NFTs after all
After its gaming studio was shut down, Neopets is going back to the drawing board, abandoning plans for a metaverse populated by NFTs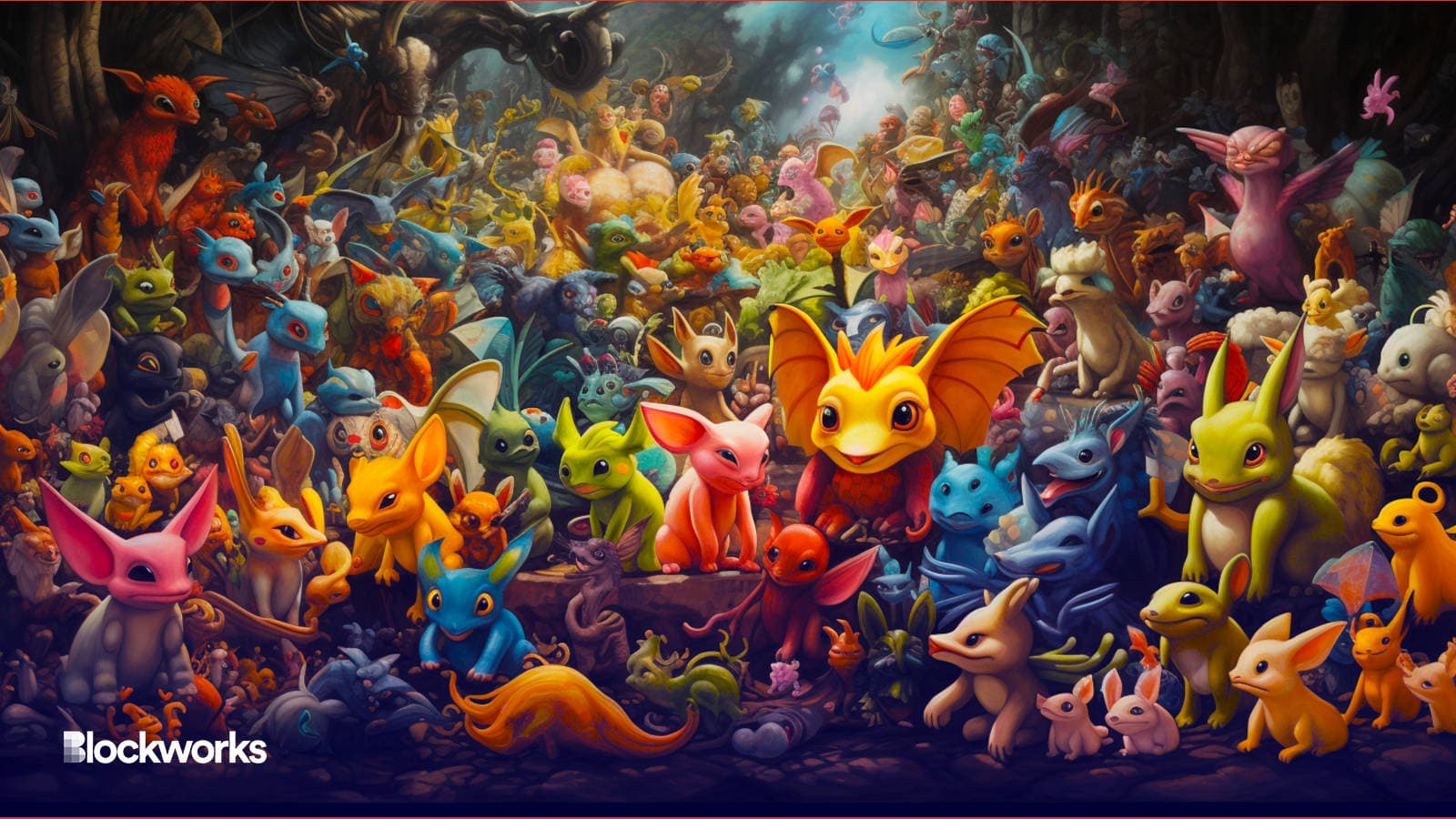 Midjourney modified by Blockworks
Despite raising millions from the crypto community, stewards of the virtual pet franchise Neopets said Tuesday they are shelving Web3 plans in favor of going back to basics.
As the game nestles into a "new, unified entity," the call has been made to "transition away from the Neopets Metaverse game," and direct resources better suited to the game's "values," according to a statement.
A frosty reception of NFTs from Neopians led to the pivot away from blockchain, with the game's leadership now making it their "priority" to appease Neopets' dwindling player base. Launched in 1999, Neopets is a browser-based virtual pet website allowing players to feed, groom and care for a collection of fantasy critters.
In late June, Neopets' studio JumpStart Games, headquartered in LA, was shut down by its owner NetDragon. The franchise was then handed over to Dominic Law, a Neopets diehard who had previously been employed by NetDragon. The game is now to be managed by a new firm, The Neopets Team (TNT).
JumpStart, like others before it, had failed to generate any substantial revenue for the franchise, TNT said in a statement. TNT said Neopets had been running at a loss "for over a decade," and was in dire need of a rescue plan, intended to draw back users that had left disgruntled over its Web3 vision.
"This decision was not made lightly, but it was made for the best reason: we want to design a game that's more in line with what the community has been asking for," a statement from the Neopets Metaverse Twitter account said.
Blockworks has reached out to TNT and Neopets Metaverse for comment.
Neopets went from metaverse to metaworse
The Neopets Metaverse debuted in November 2021 — the heat of the last bull market — with the launch of 10,000 unique "collection boxes." The boxes delivered Neopet NFTs issued on Solana.
A foray into the metaverse offered to transform the game from its original 2D state into 3D, bustling with highly-rendered character models with verifiable ownership.
The initial tranche of 1,250 boxes was retailed at a set price of one SOL ($240 at the time, $26.40 today), though the overall average price ended up roughly double that.
After the dust settled, the Neopets Metaverse had garnered more than $2 million in NFT sales. Fourteen months later the firm had raised another $4 million from crypto funds including Polygon Ventures, Hashkey Capital and Blizzard Avalanche Ecosystem Fund, alongside Chinese MMORPG operator NetDragon.
"The funding was more than enough money to build a fun game around," Simon Kertonegoro, CEO of MyMetaverse told Blockworks. "For them to take this money … and break their promises to the community is, unfortunately, a far too common occurrence."
Neopets NFTs can still be found on Solanart, Magic Eden and Fractal. Ongoing support will be provided to owners, Neopets Metaverse said. Floor prices range widely from just 0.84 SOL ($22) to 8 SOL ($210).
TNT says it's now focusing on the development of "World of Neopets," an open-world 3D spinoff of the original browser game without Web3 entanglements.
Andrii Yasinetsky CEO and co-founder of NFT data analytics firm Mnemonic told Blockworks it did not make sense to add NFTs without a "clear vision" of how they'd provide value to the gaming community in a "meaningful way."
"My general sense is that the types of games like Farmville and so on are more likely to find value add of NFTs in their ecosystems," he said. "There is also a concept of skins, which could be NFTs, there seems to be a market for that."
Other dot-com brands to have attempted a Web3 rebirth include LimeWire and Napster.
---
Don't miss the next big story – join our free daily newsletter.