Twitch Co-founder Justin Kan Talks Gaming NFTs and the Institutional Investment Case for Crypto
"It's likely that gaming is the introduction for most people into some sort of durable digital assets," Kan told Blockworks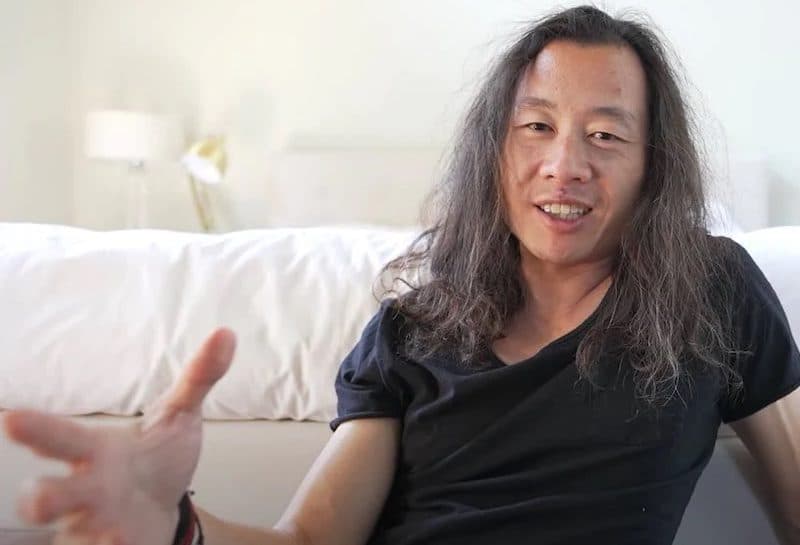 Justin Kan. Source: Justin Kan
key takeaways
Kan announced the launch of his gaming NFT marketplace, Fractal, on Dec. 30, 2021
Kan previously co-founded Twitch, a live-streaming service that was acquired by Amazon for $970 million
Justin Kan — like most people — had never heard of a non-fungible token in 2017 when a friend convinced him to back his NFT startup. That investment, little did he know, would go down as the first step toward becoming a major player in the nascent asset class.
Before that, Kan co-founded the popular live-streaming service Twitch, which was acquired by Amazon for $970 million — one of the company's largest acquisitions at the time. He has since invested in a number of projects via his incubator fund Goat Capital.
Although his friend's NFT-related project did not pan out, Kan has since ventured back into blockchain-based digital collectibles. Kan's new project, dubbed Fractal, specializes in gaming NFTs. It offers in-game NFTs with partner blockchain game companies and also operates a resale marketplace. 
I spoke with the 38-year-old tech entrepreneur about the future of gaming NFTs, his childhood favorite video games and the institutional investment case for alternative crypto assets. 
Chittum: Can you give your best 30-second elevator pitch for Fractal? 
Kan: I can do it in 15 seconds. The world is moving towards durable gaming assets. The gaming world has flipped so that in-game purchases are the primary business model of games, like people buying different things in games. This could be characters, skins, cosmetics, stuff like that. 
Today, this is all centralized. It's owned by the company, and it's not transferable. You, as the player, don't really own it. But the next wave of games is going to be an open economy or two-way economy where players own all of their stuff. They buy it, earn it in the game, but they still own it. And it's all stored on the blockchain, which enables people, these economies to be open. 
Fractal is a marketplace for people to discover, buy and sell these in-game assets or NFTs. We help gaming companies drop these assets, and create a market around these assets with their players.
Chittum: What NFT trends do you see emerging in the market? 
Kan: The next wave is clearly non-fungible tokens that have utility. There's already a multi-decade precedent for digital assets that have some sort of utility, and those are things that you have in games, right?  It could be Fortnite skins or Counter Strike skins, all the way back to Ultima Online, which was like the first MMO (massively multiplayer online game.) You could get items like gold and build castles. People wanted this stuff badly enough that you'd want to buy it on eBay. This was like a really small game, I think it had 100,000 players at peak, but there was still this market. 
To me, it's very obvious now that there'll be this wave led by gaming and utility NFTs. 
Chittum: What do you think the value proposition is for traditional and institutional investors for NFTs? 
Kan: It's a new market with fairly high variance. If you think that these digital assets are going to be a thing, that's a high alpha place to invest because it's a new market that's being created. It's kind of like investing in technology stocks 15 years ago, right? 
Chittum: When was the first time you heard the words non-fungible token? Where were you? What was going through your head?
Kan: It's funny. My friend started a competitor around the same time as OpenSea. He was like, 'You should invest in my start-up. We're doing a non-fungible token marketplace.' I was like, 'What the f*ck is that? I don't get it.' He's like, 'You can just store any data on a blockchain. And then basically you can create a unique token that represents anything you want. It could be an image or a piece of media, or it could be representative of something in the real world.' And I was just like, 'I don't get it.' But, I invested because I thought, 'Well, he's really smart and he's my friend.' So, I have this policy that I'll always invest in friends because if they're successful, and I don't invest, the FOMO might literally kill me. 
Chittum: What excites you about NFTs now? What changed your mind?
Kan: People now recognize them as stores of value. That's the part that I didn't really know would work at the time. I should have seen it coming, given what happened with bitcoin and ethereum. But nobody really knew that it would work then.
In the past year, you have started to see people create digital art and sell digital art. A large number of people now believe that it's worth investing in, right? It's worth something. If you buy this digital art, and it's in an NFT, then it's going to retain its value. 
Chittum: How do you think gaming companies can ensure players stay interested without the money taking over?
Kan: So the question is, why are these games not just a series of different hyped-up pump and dumps? There has been a wave of play-to-earn games where I do think part of the interest in the game is if the token price is going to rise, but obviously, that doesn't last forever.
They're focused on gaming and games that are mostly fun to play. There will be an economic component, but it's more to create the feeling of durability among the assets.
This interview has been edited for length and clarity.
---
Don't miss the next big story – join our free daily newsletter.