Market Recap: Russia and Ukraine Tensions Add More Fear to the Market
Tension between Russia and Ukraine have added fear to the markets as investors prepare for Fed Chair Jerome Powell's comments later this week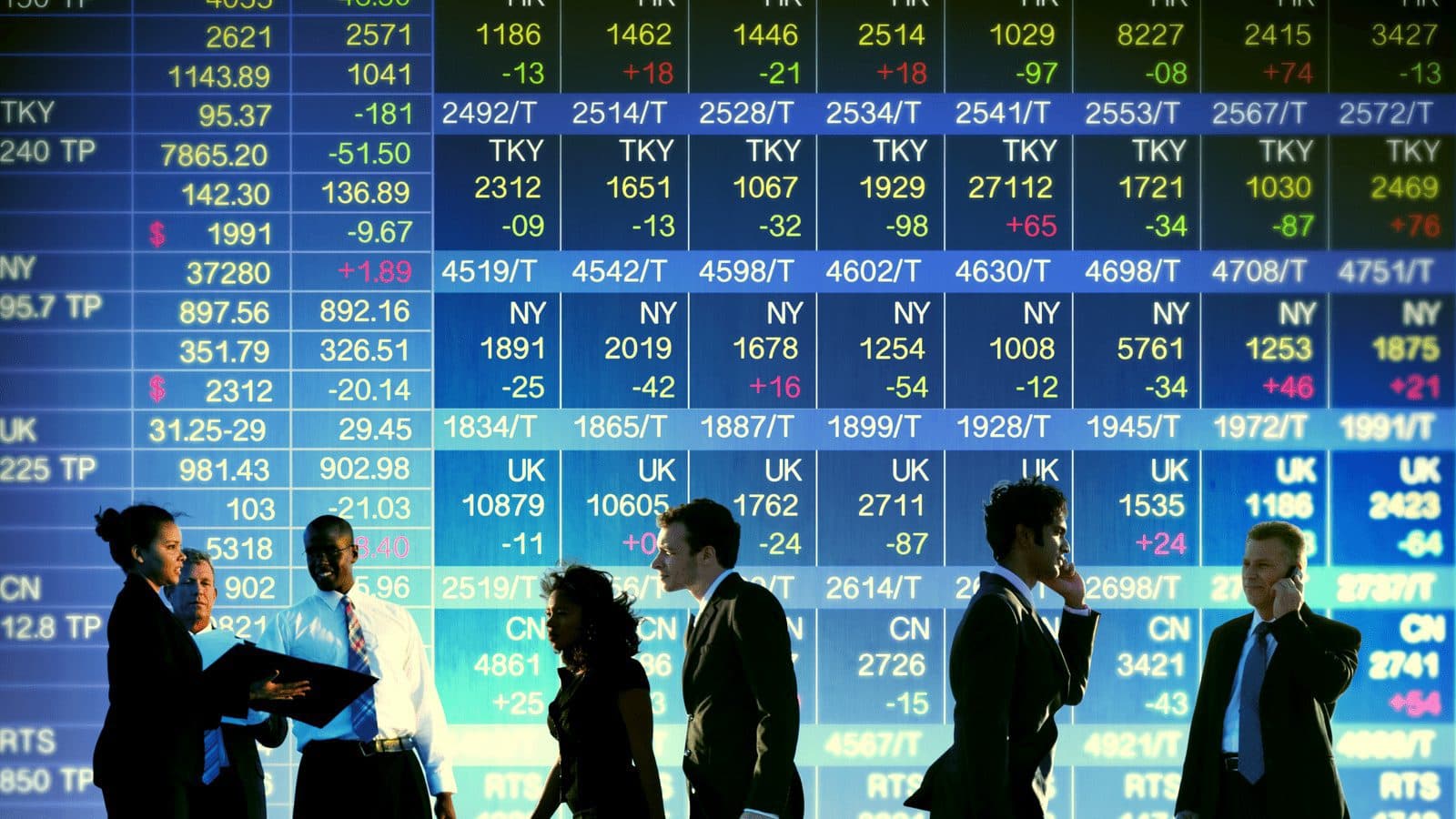 key takeaways
Markets have continued to drop as uncertaintly rises with tensions between Russia and Ukraine
Fed Chair Jerome Powell will give a press conference on Wednesday that will likely explain the Fed's plan for tapering inflation
Markets have continued their slide amid rising tensions and uncertainty between Russia and Ukraine.
The Federal Reserve is meeting on Jan. 25-26 to create a plan to reduce inflation through fewer asset purchases and increased interest rates.
Fed Chair Jerome Powell is set to give a press conference on Wednesday that lays out how the Federal Reserve plans to slow inflation.
Today
All markets have taken a beating over the last few days. The S&P 500 (SPX) is down 4.33% in the last five days while the Dow Jones Industrial Average (DJI) has dropped over 3%. Bitcoin (BTC) has dropped by almost 12% in the same time frame.
The markets took an even steeper drop through Monday with the DJI dropping as much as 1.85% while BTC dropped as low as 8.5% in the day.
Later in the day, all markets saw a huge rebound. By 4:00 pm ET BTC was up 1.88% and the S&P 500 climbed back up to be up 0.28% after it had sunk as much as 2.44% during the day.
Russia and Ukraine
The tension between Ukraine and Russia has been an ongoing issue since 2014 when Russia annexed the Crimean Peninsula and declared the city of Sevastopol a federal city. But tensions between Russia and Ukraine have since escalated further as Russia continues to build up a military presence on Ukraine's border causing many to fear invasion.
In response to the escalation, the US has ordered all Americans in the US Embassy in Ukraine to leave the country and has also put 8,500 troops on heightened alert should a military response be necessary.
The Pentagon's press secretary, John Kirby, said that no troops are intended for deployment to Ukraine as of yet. "What this is about is reassurance to our NATO allies," said Kirby.
The potential for some sort of conflict between Russia and western nations likely added to the already existing fear in the marketplace, causing a morning and mid-day slide.
Federal Reserve
The recent drop in markets is probably directly correlated with the Federal Reserve's coming changes to asset purchases and interest rates. Historically, the Fed's increase in interest rates has correlated with significant drops in markets.
Fed Chair Jerome Powell is scheduled to have a press conference on Wednesday on the heels of the Federal Open Markets Committee (FOMC) meeting that will reveal more details about the central bank's plans for interest rate changes and asset purchases after the drastic increase in inflation.
Top stories
Story: Australian Open Metaverse, 'Art Ball' NFTs Ace First Week as Tournament Rolls On
The Austrailian Open has created a space in the Decentraland metaverse that includes virtual recreation of Melbourne Park in Victora, Australia, including the Grand Slam Park and Rod Laver Arena, among others.
According to data provider Run It Wild, the metaverse space may become one of the most successful Decentraland projects to date.
Story: Gone Crypto: Former Banker Gets 'Completely New Education' From Digital Assets
Longtime equities trader Glenn Barber made his move into crypto when he sensed innovation slowing in traditional finance. 
Barber previously worked at Deutsche Bank, Voyager and FalconX before joining the crypto custodian Copper as its head of sales for the Americas.
Story: NFT Incubator to Merge With Crypto Venture Firm in $129M Deal
NFT Investments, an NFT incubator platform, plans to acquire crypto technology and venture capital firm Pluto Digital for about $129 million.
Though markets are down, investments continue to flow into Web3 and digital asset companies.
Tomorrow
Several companies with close ties to the crypto industry are set to release earnings statements tomorrow. One week after it announced the acquisition of Activision Blizzard for $69 billion, Microsoft (MSFT) is set to release earnings. In a statement about the purchase, Microsoft said that the acquisition was a way "to accelerate the growth in Microsoft's gaming business" and to "provide building blocks for the metaverse." Other big names releasing earnings tomorrow include Tesla (TSLA), Mastercard (MA), Robinhood (HOOD) and Visa (V).
Going forward investors should prepare for further volatility as news comes out of the unfolding situation at the Russian and Ukrainian border and more details about inflation come out of the Federal Reserve.
---
Don't miss the next big story – join our free daily newsletter.