Web3 marketers are 'flying blind,' says Spindl's Garcia-Martinez
Garcia-Martinez says Spindl uses blockchains to present a "view of the world the marketer cares about"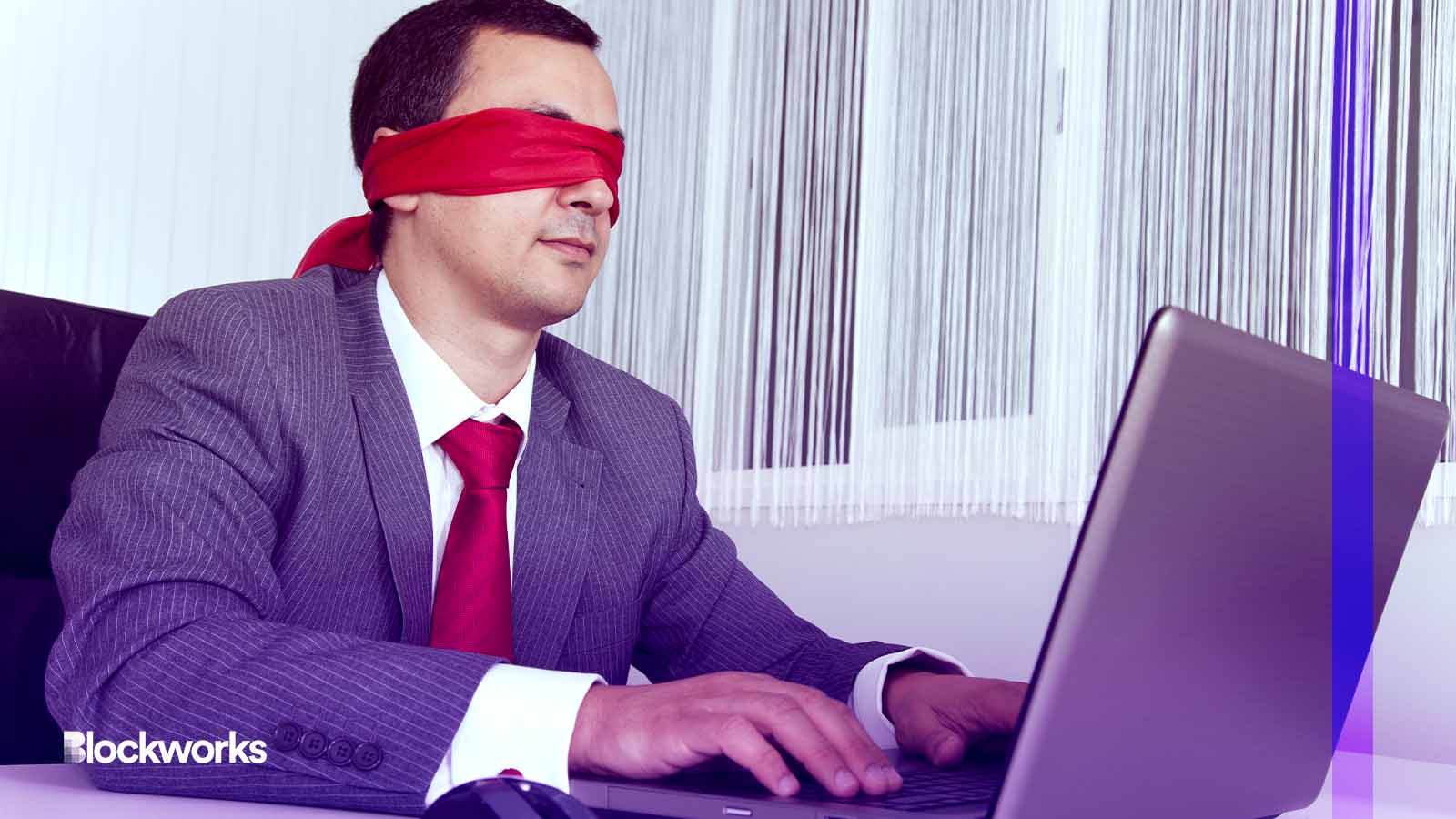 Helder Almeida/Shutterstock modified by Blockworks
Ever felt like Facebook or Instagram were somehow listening to you and sending ads for products that you just talked about…or even just thought about?
It's not as magical or mysterious as one might imagine, Antonio Garcia-Martinez says. In a mundane reality, a user browses a given topic somewhere and a few minutes later, a relevant ad appears, thanks to the browser's stored data.
"You shopped on the website and you came back to Instagram and that's why you saw the ad inside Instagram," he says, "because two seconds before, you were on that website and indeed, they uploaded your email to Facebook and said, 'show this ad to everyone who came, but didn't buy,' and that's what you're seeing."
Another "super-valuable" way that ads target a specific audience is via "look-alike" mechanics, Garcia-Martinez explains, where a "similarity metric between users" can be used to hone in on new potential consumers.
User data that determines who is like each other, combined with a connection to "the outside world" enables targeted ads to be effective, he says. "That's how all of this started working on Web2."
On the Lightspeed podcast (Spotify/Apple), the Spindl CEO explains how he is now applying the same principles to Web3, where he says most marketers are "flying blind."
Garcia-Martinez spent "10 plus years" in ad tech with companies like Facebook and Twitter before being "crypto-pilled." Moving into Web3, he says he could not understand how companies with billion dollar valuations didn't understand their "basic user value" or "where users were coming from."
"They didn't understand anything, basically," he says, "and it was so odd to me because, again, so much of this data actually is on-chain now."
The blockchain is "a miracle that is amazing in many ways," says Garcia-Martinez, but as a marketing database, "it's not particularly good." Spindl exists for this reason, he says, using blockchains to present a "view of the world the marketer cares about."
The average marketer doesn't care about on-chain minutiae like blocks, transactions and smart contracts, Garcia-Martinez says. But information revealing that a user spent $6,000 on a microsite after discovering it via Twitter, for example, would be highly valuable. "That's what they want."
The "nerd name" for this process is "attribution," Garcia-Martinez explains. "Tying all that together is like, basics. Without that, you have no idea what's going on as a business."
Nerding out with new tools
Garcia-Martinez acknowledges that many Web3 marketers have been resourceful, using the limited tools available to them. NFT drops, for example, behave like simple ads, he says. "It's not a great ad, but it appears in your wallet and you sort of engage with it as soon as you see it," he says, adding that token drops can also act as referral reward programs. 
"They've been using the tools they have," he says, "but they've been very poorly measured."
Garcia-Martinez says that Spindl aims to tell marketers the "whole user journey," tying together all relevant user data. The other aspect of the product, he says, "is to really nerd out" with a payment model that doesn't exist in Web2.
Illustrating Web3's payment advantages over the Web2 marketing model, Garcia-Martinez describes a typical ad-client scenario. "I fire an event to Facebook saying, yeah, we converted him. Facebook says, 'great, pay me 30 bucks.'"
Read more: Here's a crazy idea: What if we used Web3 tools to engage with Web3 products?
"Hopefully, that user pays out and earns more than the $30 you pay Facebook. It's less risky than just paying for ads and hoping to God the user comes in and buys, but it's a little risky, right?"
"Wouldn't it be cool if I could say, 'Look, I only pay for the user if they come in, they spend money, and then by the way, I'm paying you a fraction of their revenue?'" he asks. 
"Web3 is going to have a smarter, more interesting, more fair, more transparent marketing stack than Web2 ever had," he says. With native on-chain payments that transparently follow and reward any resultant revenue-generating activity, Garcia-Martinez explains that "everyone can take a little cut of it."
"But the advertiser loves it," he says, "because if the user didn't come in, guess what? I pay nothing." 
"I only pay if I get paid," he says. "It's way better than how things used to work."
---
Don't miss the next big story – join our free daily newsletter.