Bitcoin Showing Strength; Global Energy Shortages Persist: Markets Wrap
Bitcoin is up nearly 12%, $AXS up 54%, Global energy shortages spread to the UK and the White House discusses stablecoin regulation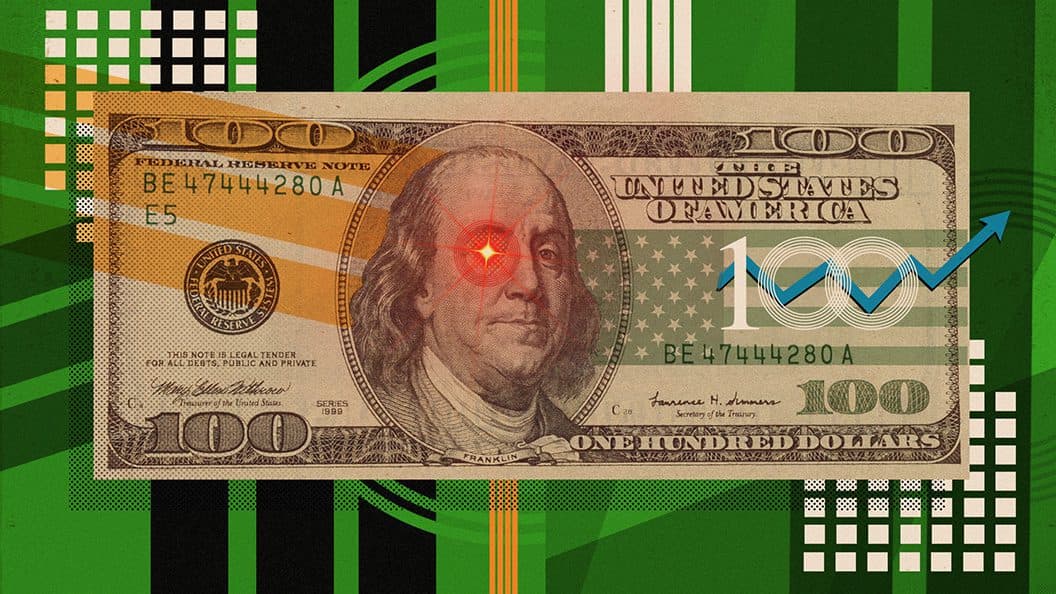 Blockworks exclusive art by Axel Rangel
key takeaways
Bitcoin surges on positive remarks from Jerome Powell; $47 million of short positions liquidated
Not your key, not your coins: hackers exploit Coinbase MFA flaw to steal from 6,000 customers
Digital assets were up big across the board Friday with equities following suit.
The UK joins China in a power crisis, setting the stage for European gas prices to hit all-time highs.
DeFi/NFTs/Gaming
Borrowing and lending protocol, Compound, experienced a bug in a recent update which sent users nearly $90 million in crypto by error. Leaders in the Compound community took to Twitter to beg for the money back, even threatening reporting wallet addresses to the IRS.
The Biden administration is considering ways it can impose bank-like regulations on stablecoins to avoid any systemic risk they may cause if left unregulated.
Axie Infinity's governance token, $AXS, surges to an all time high as airdrops conclude and staking is announced. $AXS broke $111 for the first time as of this writing.
TradFi
Memos from within the White House seriously exploring the possibility of 'minting the coin' to avoid breaching the debt ceiling.
OPEC members say the world needs more investment in oil and gas and that the current energy crises should be a 'wake-up-call' for the world.
The Atlanta Fed has revised its Q3 real US GDP estimate to 2.3%, down from 6.0% in the beginning of August.
Insight
"Right now if I take a step back and put on my 'I'm a 2-year-old' hat, the communists (China) are trying to make housing more affordable and they are trying to let capital markets work and let somebody (Evergrande) take a loss to learn a lesson. And the capitalists (America) are doing the exact opposite. We are trying to make housing as expensive as we can and build as much political fragmentation in our society over it as possible."
-Luke Gromen in regards to the Evergrande situation on Bitcoin Fundamentals podcast Episode:045
Bitcoin
Supply held by long-term-holders, or supply held for longer than 155 days, is at an all-time high as Bitcoin surges
Other Top Crypto Movers
$DYDX is one of the biggest losers today, down 8.5% to $21.30 after a spectacular run earlier this week
$LUNA is also trailing the market today, last trading near unchanged at $37.95 despite the market wide run up
$AXS is by far the biggest winner today, up 54% to $111. Check out the staking dashboard and the community treasury
Currencies
The DXY index dropped -0.19%, according to MarketWatch.
Commodities
The November gas price at the Dutch TTF hub, a European benchmark, hit an all time high of 100 Euros per megawatt hour, according to Reuters.
In other news…
Brian Armstrong announced that he has met with more than 30 crypto firms, 25 members of congress and/or staff, four major law firms, and three trade groups about regulatory proposals for the industry.
GM plans to launch at least 20 new electric vehicles in North America by 2028. Many subject matter experts believe this could put severe supply pressure on the precious metals used in EVs.
El Salvador has mined their first Bitcoin blocks using geothermal heat from volcanos to power miners.
That's all for this week, folks. See you all back here on Monday!
---
Are you a UK or EU reader that can't get enough investor-focused content on digital assets?Join us in London on November 15th and 16th for the Digital Asset Summit (DAS) London. Use code ARTICLE for £75 off your ticket. Buy it now.
---