SCRT, OSMO and ATOM Rally as Cosmos Ecosystem Claims Center Stage: Markets Wrap
The Cosmos ecosystem continues to mature and now helps secure more than $130 billion in assets; SCRT, OSMO, and ATOM lead the rally.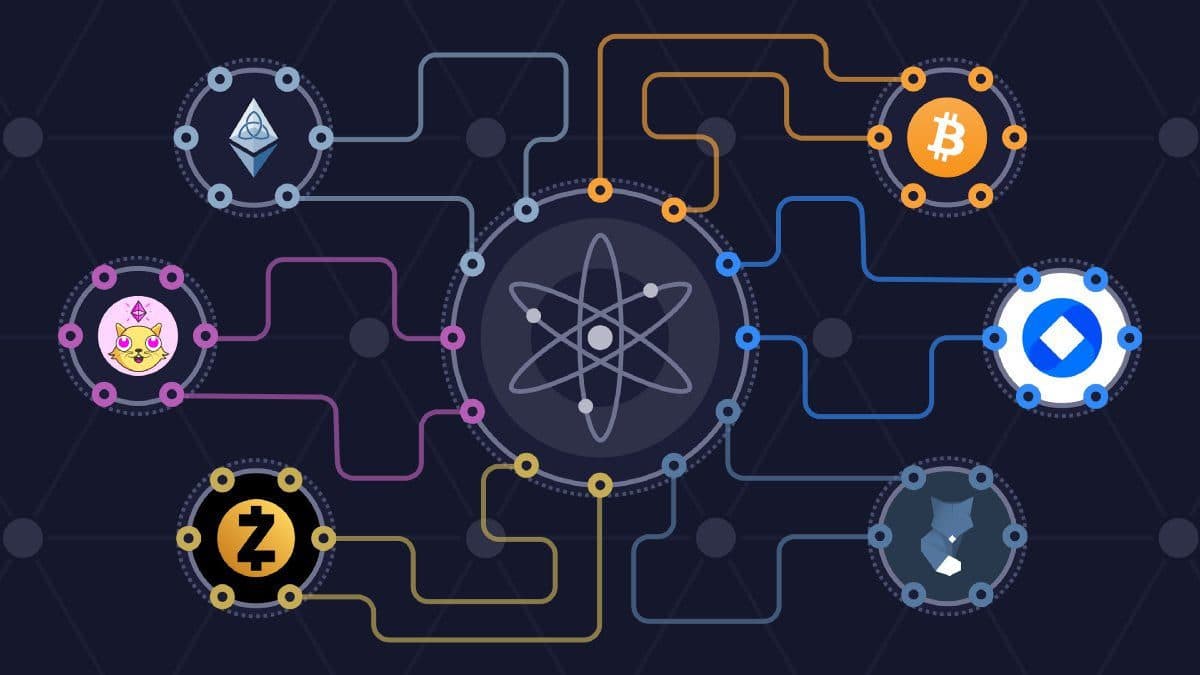 key takeaways
The Cosmos ecosystem helps secure over $130 billion of assets
SCRT, OSMO and ATOM all rally 15% or more
The Cosmos ecosystem continues to mature and now helps secure over $130 billion of assets.
Secret Network (SCRT) and Osmosis (OSMO) explode higher due to upgrades and increased usage.
Non-fungible tokens (NFTs) stall amid Osmosis rally.
Other notable news includes Indian lawmakers are attempting to make digital assets more accessible to their citizens; Do Kwon explained why he is suing the US Securities and Exchange Commission (SEC), and US regulators are exploring how they could allow banks to hold digital assets.
Latest in Macro:
S&P 500: 4,574, +.06%
NASDAQ: 15,235, +.04%
Gold: $1,793, -.83%
WTI Crude Oil: $84.44, +.81%
10-Year Treasury: 1.61%, -.032%
Latest in Crypto:
BTC: $60,786, -3.27%
ETH: $4,175, -.22%
ETH/BTC: .0693, +3.67%
BTC.D: 44.16%, -2.13%
Cosmos Ecosystem Takes Center Stage
Cosmos (ATOM) is an ecosystem of blockchains that can scale and interoperate with each other. Historically, blockchains have been unable to interact with one another and had minimal transaction throughput with different programming languages making it hard to attract developers to new chains.
"The end goal is to create an Internet of Blockchains, a network of blockchains able to communicate with each other in a decentralized way. With Cosmos, blockchains can maintain sovereignty, process transactions quickly and communicate with other blockchains in the ecosystem, making it optimal for a variety of use cases," according to the Cosmos website.
This vision is achieved through a set of open source tools like Tendermint, the Cosmos SDK and IBC designed to let people build custom, secure, scalable and interoperable blockchain applications quickly.
Cosmos secures more than $137 billion of assets and is arguably the most developed ecosystem outside of Ethereum. Despite the success of the project, Cosmos' native token, ATOM, is just the 24th largest cryptocurrency by market capitalization ($9.137 billion). As of reporting, ATOM was trading near $41, up 16.5% over the last 24 hours.
The market awakens
"The market is finally beginning to wake up to Cosmos, which is arguably the most developed ecosystem outside of Ethereum. Almost like the Cosmos ecosystem being home to $100BN+ of assets and many of the industry's leading blockchains matters," wrote Ryan Watkins of Messari.
The top 10 coins that Cosmos helps secure are:
Secret Network Explodes
Secret Network (SCRT) is a protocol that has privacy for smart contracts by default, solving a problem that has long plagued the digital asset industry. This allows developers and users to build and use applications that are both permissionless and privacy-preserving, and ultimately protects users personal information and unlocks hundreds of use cases that previously were not possible.
Arguably the largest upgrade in protocol history, Supernova, is set to go live on Mainnet on November 9, which could be driving the bullish price action seen over the last month (+320.19%).
Supernova highlights
Inter-blockchain communication (IBC) integration, which will connect Secret Network with all blockchains in the Cosmos ecosystem.
Additional modules that should greatly simplify network upgrades and workflows for companies that want to integrate Secret Network seamlessly in consumer-oriented applications.
New Secret applications launching on mainnet, new partners and collaborators, and millions of new possibilities for users and developers.
Guy Zyskind, the founder and CEO of Enigma — one of the core development teams behind Secret Network wrote, "Supernova introduces our IBC integration, finally connecting Secret Network with blockchains across the Cosmos ecosystem (in addition to our bridges to Ethereum, BSC, Monero, Terra, Polkadot, and more!). IBC allows SCRT to be used in cross-chain Cosmos applications (such as Osmosis & Gravity DEX) and provides our privacy features to the entire Cosmos ecosystem. This further cements our position as the data privacy hub for the decentralized web and unlocks our next phases of growth and adoption."
Osmosis Rallies
Osmosis (OSMO), the leading automated market maker (AMM) in the cosmos ecosystem, has rallied over 23% in the last 24 hours. Liquidity and trading volume have raced higher today, as seen in the image below. Having launched on June 19, 2021, the growth has been very impressive.
The total number of transfers via IBC relayers far outpaces any other project in the Cosmos ecosystem. The seven-day volume of transfers can be seen below:
Non-Fungible Tokens (NFTs)
Trading data from OpenSea and Solanalysis of some of the top Solana and Ethereum projects can be found in the photos below:
Notable News
If you made it this far, thanks for reading! Looking forward to catching up tomorrow.
---
Are you a UK or EU reader that can't get enough investor-focused content on digital assets? Join us in London on November 15th and 16th for the Digital Asset Summit (DAS) London. Use code ARTICLE for £75 off your ticket. Buy it now.
---