Bitwise Releases DeFi Outlook: Markets Wrap
Bitwise predicts Amazon-like disruption from DeFi over the coming decade, Coinbase Cloud aims to be the AWS of digital asset infrastructure.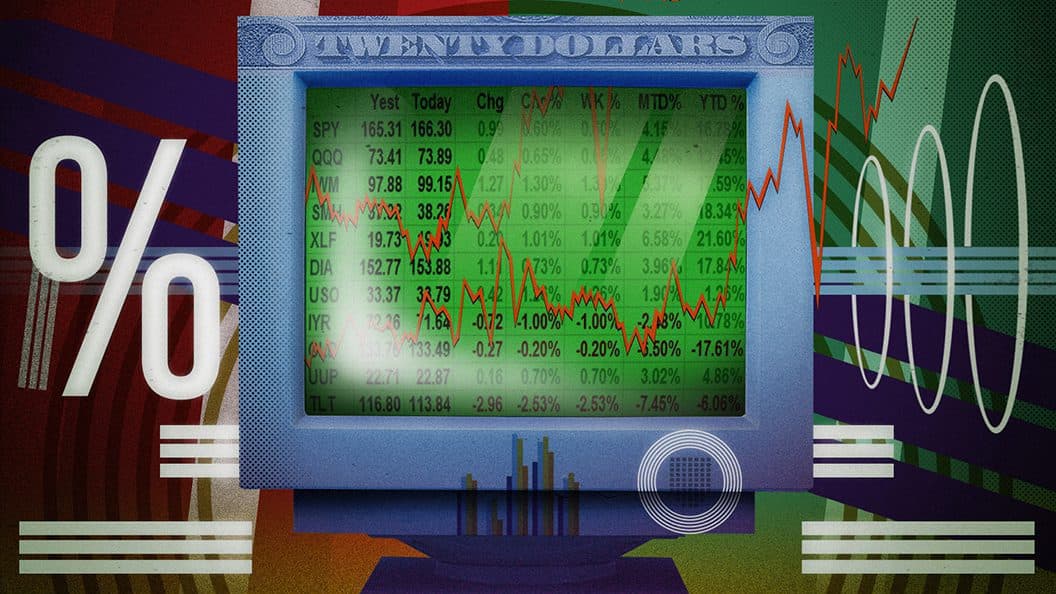 Blockworks exclusive art by Axel Rangel
key takeaways
Bitwise released its outlook on DeFi, calling for Amazon-like disruption to the current financial system
Coinbase Cloud aims to be the Amazon Web Services of digital asset infrastructure
Bitwise released its outlook on decentralized finance (DeFi) in a recently published report.
DeFi provides anyone in the world with an internet connection and smartphone low-cost, high-speed, and instantaneously settled financial markets.
Borrowing and lending protocols, as well as decentralized exchanges (DEXs), currently make up a vast majority of DeFi activity, as regulation around the space remains largely uncertain.
Coinbase Cloud aims to be the Amazon Web Services of crypto by supporting digital asset infrastructure through its subsidiary, Bison Trails.
Ethereum NFTs are officially live on FTX US, according to the company's president, Brett Harrison.
Latest in Macro:
S&P 500: 4,513, -1.18%
NASDAQ: 15,254, -1.83%
Gold: $1,784, +0.46%
WTI Crude Oil: $65.48, -1.06%
10-Year Treasury: 1.405%, -0.036%
Latest in Crypto:
BTC: $56,666, -.63%
ETH: $4,546, -1.54%
ETH/BTC: 0.0800, -1.51%
BTC.D: 41.73%, +0.28%
DeFi versus TradFi
Bitwise released a report titled 'Decentralized Finance (DeFi): A Primer for Professional Investors', which notes that though many industries have been reshaped by digital technologies, finance has not. Though there have been improvements to the user experience through apps like Venmo or Cash App, it adds, the underlying infrastructure behind payments has remained stagnant for decades.
"DeFi replaces traditional financial intermediaries with software: self-executing 'smart contracts,' secured by blockchain technology, allow innovators to reimagine everything from lending to trading, asset management, and more," the executive summary of the report states.
DeFi advantages
Lower cost and speed

DeFi services are able to cut out the costs of middlemen (employees, offices, transaction fees, etc.) because they utilize public infrastructure (blockchains) that execute smart contracts on behalf of the users.

Composability

Innovation occurs much faster in DeFi because problems solved for one protocol may be applied to a different set of problems.

Two-sided markets

Just as Uber aligns the supply of willing drivers to the demand of potential passengers needing to get from point A to point B, DeFi connects liquidity providers looking for yield to traders willing to pay swap fees on an automated market maker, such as Uniswap.
There are nearly 4 million users and more than $200 billion of assets in DeFi protocols today. The main difference between most applications consumers use today and DeFi is the lack of a centralized authority behind them. This ensures that anyone with an internet connection is free to use any application they desire.
Primary applications today
Of the roughly $280 billion of total value locked in DeFi protocols, a vast majority of the liquidity revolves around two product markets: borrowing and lending protocols, and decentralized exchanges, according to DeFi Llama data.
Borrowing and Lending
Aave, which boasts more than $16 billion of liquidity, enables participants to lend out their assets in exchange for passive income. Borrowers can lock up collateral to take out loans at various annualized rates.
DEXs
Network participants are able to provide liquidity via asset pairs to a DEX in exchange for rewards that come in the form of swap fees generated and liquidity provider incentives. DEXs are similar to a brokerage account or the New York Stock Exchange, except they are run by self-executing smart contracts.
Today Uniswap, one of the largest DEXs built on top of Ethereum, has trading volumes that rival those seen by centralized crypto exchanges such as FTX and Coinbase.
Threats
"JPMorgan, the world's largest bank, boasts a market cap of [about] $508 billion, more than 3x the combined value of all DeFi apps combined," Bitwise Research Analyst Ryan Rassmusan said in a Nov. 18 Twitter post. "DeFi is tiny compared to the size of the industry that it aims to disrupt: [less than] 1% of the $24 [trillion] legacy finance market."
The President's Working Group on Financial Markets, the Federal Deposit Insurance Corporation and the Office of the Comptroller of the Currency recently released a report on stablecoins and the need to regulate them. Lyn Alden, founder of Lyn Alden Investment Strategy, recently pointed out that the fate of DeFi is in large part decided by centralized stablecoin issuers such as Tether and Circle, which are subject to the US's jurisdiction.
The Fed stated earlier this week that it would issue guidance for crypto regulation in the first half of 2022, which could prove to have a negative effect on the digital asset space during a time that coincides with tighter monetary policy.
SEC Chairman Gary Gensler said today that further enforcement against DeFi protocols is coming sooner rather than later.
Coinbase Cloud
"We've deployed 60,000 nodes that run your favourite crypto applications without interruptions and support over $30 [billion] assets staked to secure the world's leading blockchain networks," wrote Mara Schmiedt, business and corporate development manager at Coinbase.
Coinbase is aiming to become the Amazon Web Services of crypto, Coinbase Chief Product Officer Surojit Chatterjee told Forbes, making decentralized applications easier to launch through their product line at Bison Trails. While there are other competitors in the infrastructure space, no other exchange in the US boasts more than 73 million verified users to leverage.
Ali Yahya, a general partner at a16z, compared Coinbase's full suite of offerings to "just read/write infrastructure, which is what Alchemy does," according to the Forbes article.
"All of the other products and services that Coinbase uniquely can bring to developers such as trading, fiat on-ramps, we offer a single place for people to build the full end-to-end experience that really doesn't exist today," he added.
Non-Fungible Tokens (NFTs)
Ethereum NFTs are officially live on FTX US, according to Brett Harrison, the company's president. Industry participants are unsure how the increased competition in secondary marketplaces for NFTs will affect OpenSea's historically dominant marketshare.
Trading data from OpenSea and Solanalysis of some of the top Solana and Ethereum projects can be found below:
If you made it this far, thanks for reading! I am looking forward to catching up tomorrow.
---
Get the day's top crypto news and insights delivered to your inbox every evening. Subscribe to Blockworks' free newsletter now.
---