SOL Flips USDT in Market Cap; Axie Infinity Ronin DEX Goes Live: Markets Wrap
Solana becomes the fourth largest digital asset by market cap, AXS and SLP soar on news that the Ronin decentralized exchange is live.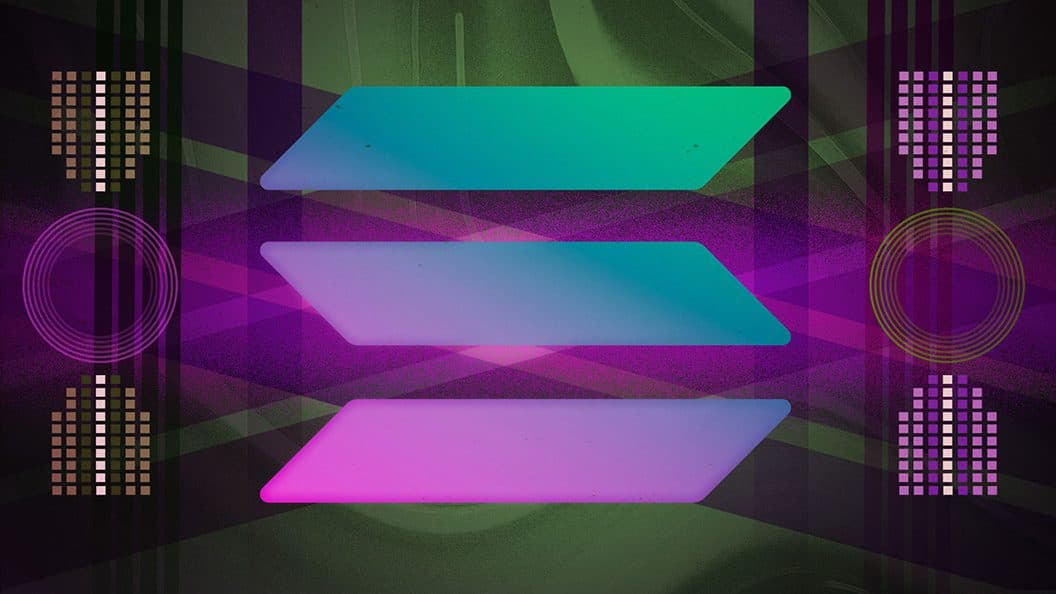 Blockworks exclusive art by Axel Rangel
key takeaways
Solana has become the fourth largest digital asset by market capitalization, USDT drops to fifth.
Axie Infinity has launched Katana, the highly anticipated Ronin decentralized exchange.
Solana (SOL) has flipped the world's largest stablecoin, USDT, in market cap to become the fourth largest digital asset.
Solana's cheap transaction fees, high throughput, NFT marketplaces and bridges have driven further adoption.
The SOL supply is highly concentrated among whales and has a far less decentralized structure when compared to Ethereum.
Axie Infinity launched its highly anticipated Ronin decentralized exchange; Katana. The Ronin ecosystem will debut its native token, RON, by distributing 10% of the supply to those who provide liquidity for the DEX.
AXS and SLP tokens soared on the news of the Ronin DEX launch.
A brief NFT snapshot of top projects on Solana and Ethereum.
Latest in Macro:
S&P 500: 4,680, +.42%
NASDAQ: 15,940, +.81%
Gold: $1,792, +.80%
WTI Crude Oil: $79.33, -1.89%
10-Year Treasury: 1.53%, -.049%
Latest in Crypto:
BTC: $61,427, -2.79%
ETH: $4,524, -1.22%
ETH/BTC: .0737, +.74%
BTC.D: 43.04%, -.56%
SOL flips USDT
Solana (SOL) has officially flipped the world's largest stablecoin, USDT, in market cap to become the fourth-largest cryptocurrency in the digital asset space. Solana's market cap currently sits at $72.2 billion and $71.4 billion respectively.
Founded in 2017 by Anatoly Yakovenko, Solana aims to support all high-growth and high-frequency blockchain applications and to democratize the world's antiquated financial systems. This means challenging some of the largest traditional financial institutions in the world.
The main innovation that Solana brought to market is a consensus mechanism called Proof-of-History (PoH). The primary advantage that PoH enables is faster throughput times by being able to prove an event happened at a specific moment in time without waiting on information from nodes in the network like many layer 1 chains do today.
There are 8 key innovations that make the Solana network possible:
More information on the technical innovations can be found in a medium article that Anatoly wrote a few year back.
SOL metrics
The driving force behind user migration to the Solana ecosystem can be summed up in two words: transaction fees.
While transaction fees, commonly referred to as gas, can often be hundreds of dollars per transaction on the Ethereum base layer, Solana is able to process transactions for fractions of a penny. Whether the lack of revenue the Solana blockchain generates via fees is a good or bad thing in the long term remains up for debate.
A comparison chart from reddit gives a high-level overview of Solana versus other leading layer-1 chains:
Data from chain crunch shows that fees generated and number of active wallets continues to trend higher, implying organic growth and a rapidly expanding network effect. Solana also has the third largest TVL among layer-1 chains, currently sitting at $14.86 billion according to data from Defi Llama.
Solana-based non-fungible tokens (NFTs) have been a huge catalyst in the growth of the network. Total NFT volume on Solana has surpassed $500 million and the total market cap of all NFTs is hovering around $930 million, which makes it the second largest NFT platform by a long shot.
According to a Messari report, "Additionally, Ethereum's NFT ecosystem saw 132,879 unique buyers and 101,920 unique sellers while Solana clocked 35% of Ethereum's unique buyer numbers and over 50% of the unique sellers. These numbers are positive signs for Solana user adoption in a more mainstream market (NFTs)."
Ethereum is still the go-to blockchain for buying and selling NFTs, but the high gas fees on the network has priced out a lot of retail investors interested in partaking. These users are likely migrating to Solana and contributing to the network's continued success.
The recently launched Wormhole v2 token bridge has also contributed to further SOL adoption. This bridge allows users to seemlessly transfer tokenized assets across Solana, Terra, Ethereum and BSC. This enables users to leverage Solana's low fees and high transaction throughput with cross-chain composability.
Solana Wormhole is currently the eighth-largest bridge on Ethereum, with nearly $100 million in TVL according to a Dune Analytics dashboard.
SOL critiques
Critics of SOL often refer to it as a venture capital coin due to the distribution of its supply. As of August 30, 2021, 48% of the supply is held by VC's and company insiders versus only 12% for the layer-1 bluechip Ethereum.
SOL doubters also point to the concentration of validators, or registered participants, that can create new blocks to add to the chain.
There are currently 1150 Solana validators, and the cost to set one up is north of $5,000. For comparison, there are well over 12,000 nodes on the bitcoin network who are visible and it costs less than $200 to set up a BTC node. It is worth noting that the actual node count for the Bitcoin network is likely much higher but is not traceable.
Axie Infinity launches its Ronin DEX
Katana (RON), the Ronin decentralized exchange (DEX), is officially live. This will allow various users and players of Axie Infinity to easily swap between various assets such as AXS, SLP, WETH, etc.
The Ronin bridge has over $7 billion in TVL, making it the largest Ethereum bridge and holds more assets than every layer-2 combined, according to data from l2beat. This will likely make it a hub for Axie's 2.5 million-plus daily active users. This has the potential to add millions of non-crypto native users to the current three million DeFi users that are active today.
To understand how powerful Axie has been in driving crypto adoption worldwide, refer to the following tweet:
RON will be the ecosystems' native token and aims to eventually power all transactions. RON is not currently for sale but will be rewarded to liquidity providers to attract meaningful capital to the play-to-earn giant's newly launched DEX.
"To incentivize Katana liquidity, 10% of the total RON supply will be rewarded to liquidity providers who stake their deposits in both SLP/ETH and AXS/ETH. The rewards for these pools will be activated later this week.  We anticipate that these rewards will create a whirlpool effect, sucking in AXS, SLP, ETH, and USDC to Katana." a company substack article stated.
Due to the fact that the DEX does not have its own native token, all trading fees and will accrue directly to RON token holders. There are no VC's involved, so the platform will be solely owned by its user base. A portion of the token supply will be allocated to an ecosystem fund in the hopes of attracting other game developers to take advantage of their massive pool of players and infrastructure.
"This is an awesome reward for the Axie community as they will now own both the game they play and the scaling solution that it's built on," wrote Yan Liberman, co-founder of Delphi Digital.
AXS and SLP
The news of Katana launching sent AXS and SLP, the governance token and play-to-earn reward token, much higher.
AXS was last trading at $147.67 with a market cap of $9.035 billion. SLP was last trading at $.1056 with a market cap of $268.2 million.
Non-Fungible Tokens (NFTs)
Trading data from OpenSea and Solanalysis of some of the top Solana and Ethereum projects can be found in the photos below:
If you made it this far, thanks for reading! I am looking forward to catching up tomorrow.
---
Are you a UK or EU reader that can't get enough investor-focused content on digital assets? Join us in London on November 15th and 16th for the Digital Asset Summit (DAS) London. Use code ARTICLE for £75 off your ticket. Buy it now.
---